Christmas Eve Services
December 24, 2022
Reston Bible Church
Ministry: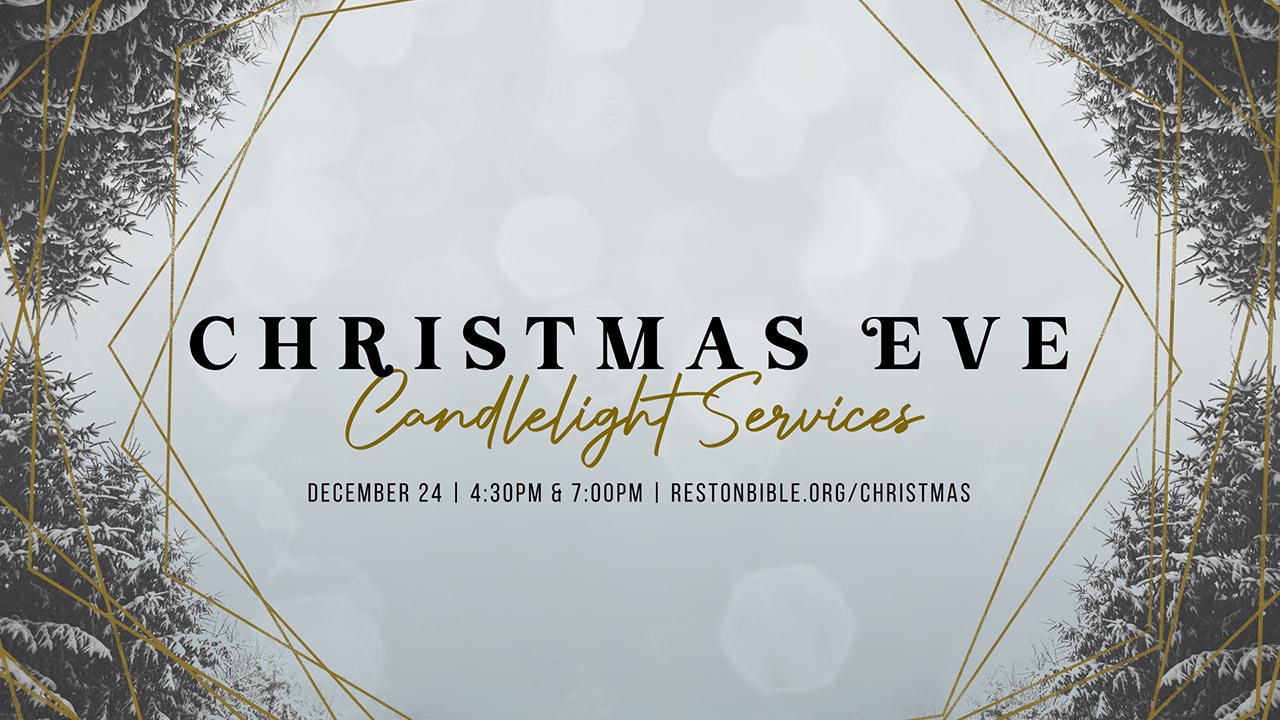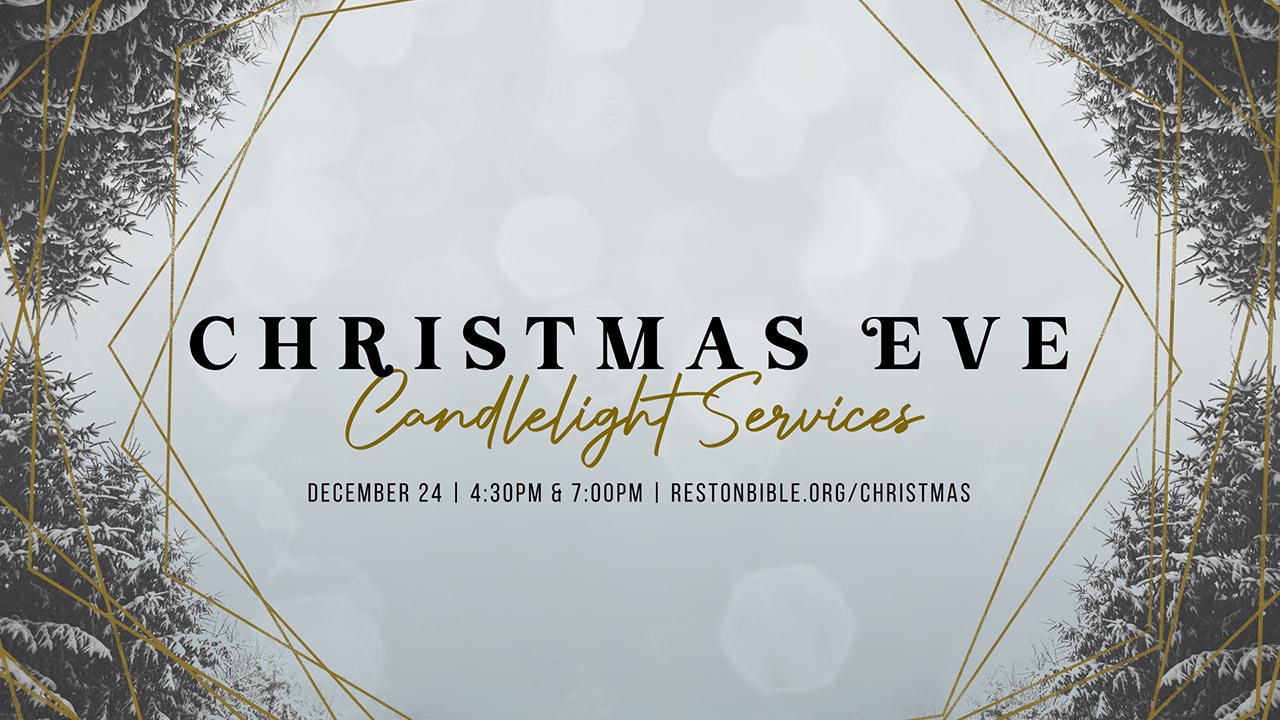 "For unto us a Child is born, unto us a Son is given…"
The events of the first Christmas make a great story. It has conflict, suspense, intriguing characters, and gripping drama — the fate of the world hanging in the balance. But the real story started long before a baby was born in Bethlehem, and it will continue forever. It's our story. It's your story. It's God's story.
And it's a true story.
So Christmas is indeed a time to celebrate. Not only that, but without it, we would have no reason to celebrate anything else.
We will have two services for Christmas Eve this year, at 4:30 and 7:00 p.m. Both services will also live streamed.
We will have a time of singing and joyful reflection about the child who was born, and the Son — the Savior — who was given to us on that first Christmas. The 4:30 p.m. service will include more kid-friendly teaching and songs, and nursery care will be provided at the 4:30 service only. Our 7:00 p.m. service will be more traditional. Both services will include the lighting of candles.
This is an easy event to invite a friend, neighbor or co-worker to. Click the button below to download a set of printable invitations.
DOWNLOAD A PRINTABLE INVITATION
Please note that we will not hold services on Christmas morning, December 25, but Pastor Jim will record a brief message that you can watch together with your family.