Christmas Eve Services
December 24
Reston Bible Church
Ministry:
Event Navigation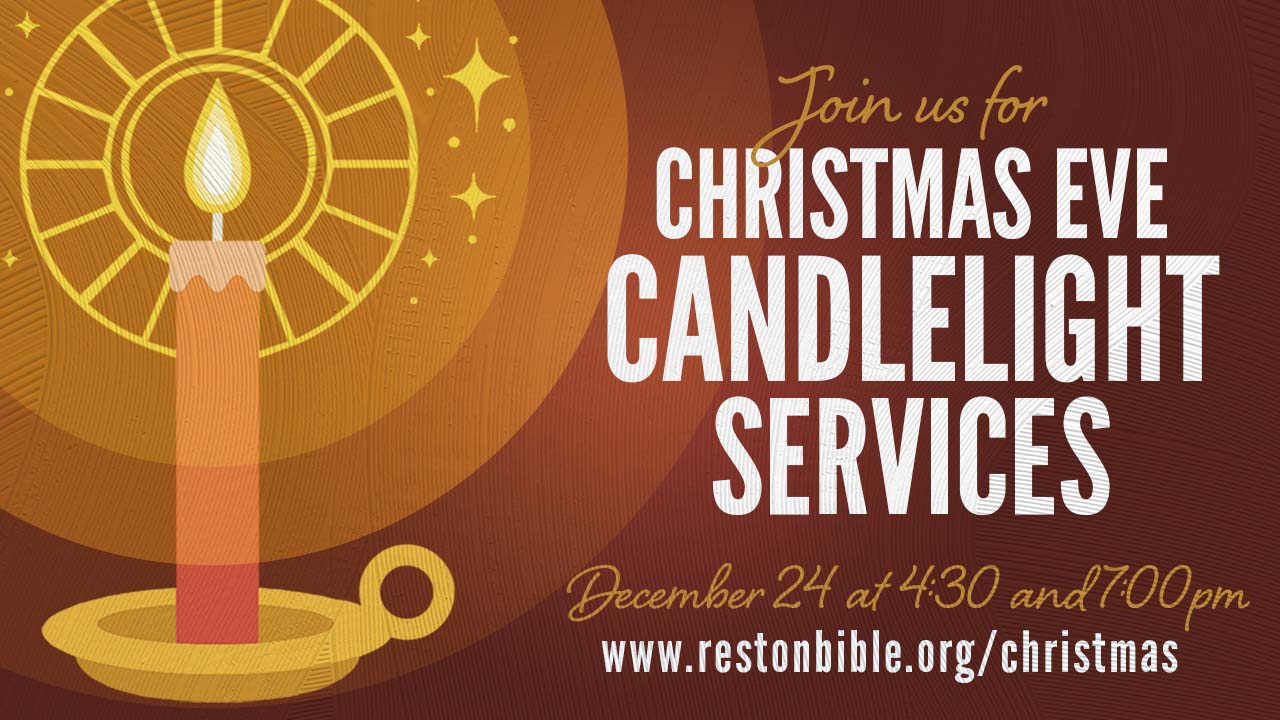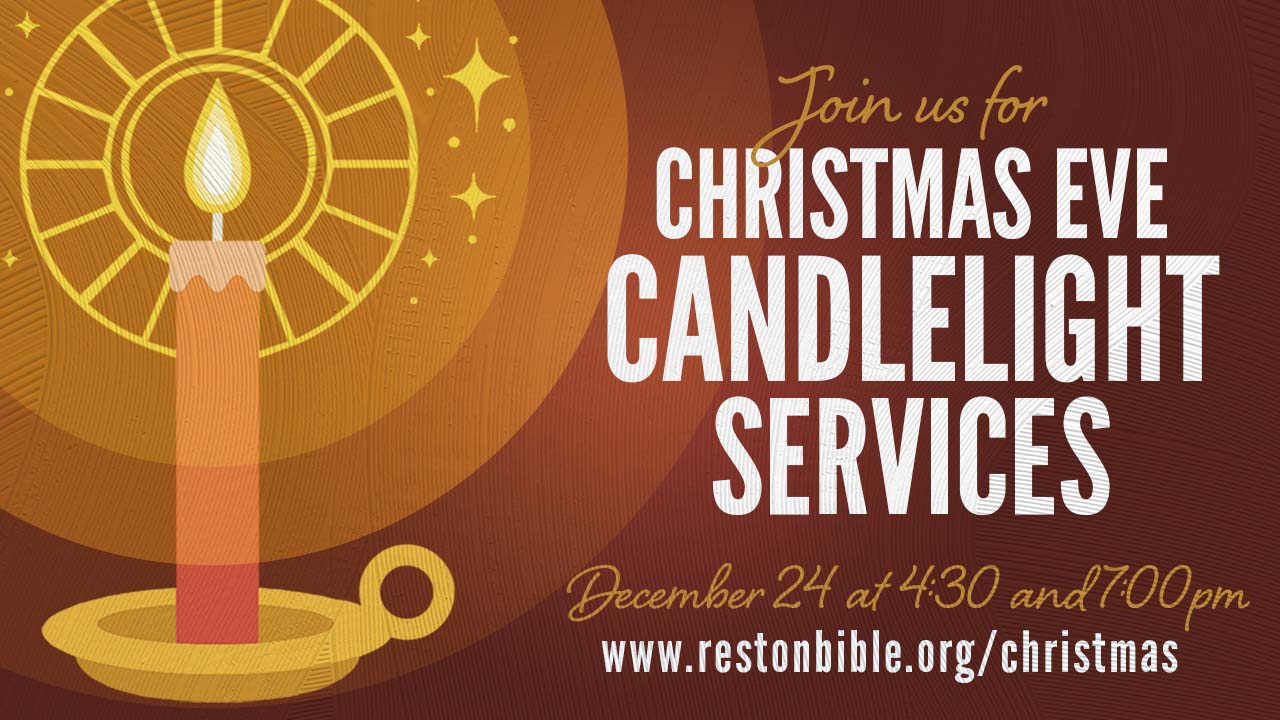 "For unto us a Child is born, unto us a Son is given…"
The events of the first Christmas make a great story. It has conflict, suspense, intriguing characters, and gripping drama — the fate of the world hanging in the balance. But the real story started long before a baby was born in Bethlehem, and it will continue forever. It's our story. It's your story. It's God's story.
And it's a true story.
So Christmas is indeed a time to celebrate. Not only that, but without it, we would have no reason to celebrate anything else.
SUNDAY MORNING COMBINED WORSHIP SERVICE (10:00 a.m.) Instead of our usual two Sunday morning services, we will hold one combined Sunday morning service at 10:00 a.m. We will not have youth and Quest children's programs that morning, so please plan to attend together with your family. We will have rooms available in the Quest area for parents to supervise young children or those who need extra space – the livestream will be available in those rooms.
IGLESIA HISPANA SERVICIO DE NAVIDAD (1:00 p.m.) La Iglesia Hispana celebrará su servicio de adoración navideña a la 1:00 p.m., a su horario habitual. ¡Únase a nosotras mientras celebramos el nacimiento de nuestro Salvador, Jesucristo! Si no puede unirse a nosotros en persona, puede ver la transmisión en vivo en nuestra página de Facebook.
CHRISTMAS EVE CANDLELIGHT SERVICES (4:30 & 7:00 p.m.) We will have a time of singing and joyful reflection about the child who was born, and the Son—the Savior—who was given to us on that first Christmas. Both services will include the lighting of candles. Nursery care for children 2 and under will be provided at the 4:30 service only.
All services will be live streamed.
This is an easy event to invite a friend, neighbor or co-worker to. Click the button below to download a set of printable invitations.
DOWNLOAD A PRINTABLE INVITATION