Sr. High Bring It Competition
Event Navigation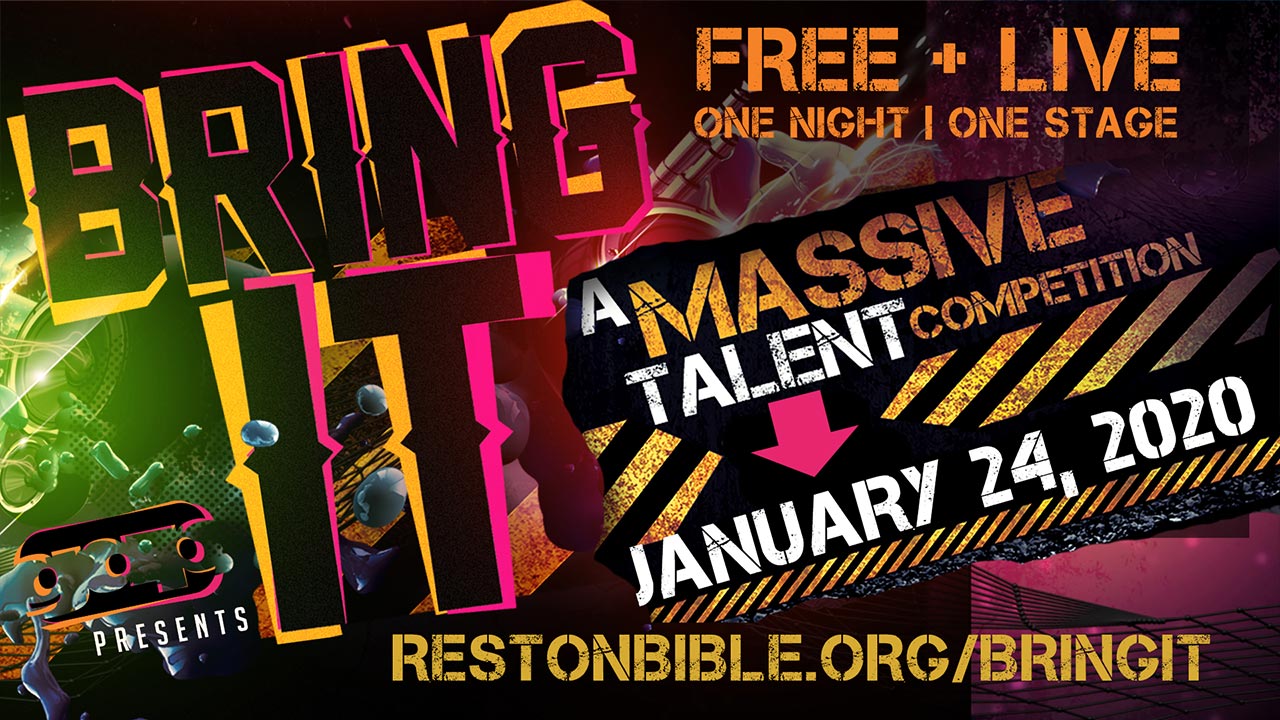 Will you help us in our search for the top high school performing art groups and individuals?
For the eighth year in a row, RBC will be hosting BRING IT, which is a talent show similar to America's Got Talent. It is our desire to support and highlight the incredible talents of the high school students in our Northern Virginia area.
Your personal invitation to any talented high school students you know is our best way to get the word out! In past years, we have had singers, dancers, musicians, garage bands, drum lines, step teams, drama teams, a capella groups, and more.
BRING IT has two different competitions on one night: one for school-sponsored groups and the other for non-school groups/individuals. They are competing for a total of over $8,500 in prize money.
Please send students to www.bringitnova.com to sign up for the BRING IT live contest on January 24, 2020. On the site, they can find all the information about BRING IT 2019 and how they can register their act and submit their audition video. The deadline for acts to register is January 6. Check out the website yourself to see the pictures and video from past BRING IT talent shows. Any questions may be emailed to Bob Shull at bobshull@restonbible.org.
Download the School Brochure
Download the School Flyer
Download the Individual Brochure
Download the Individual Flyer