Sr. High Bike Trip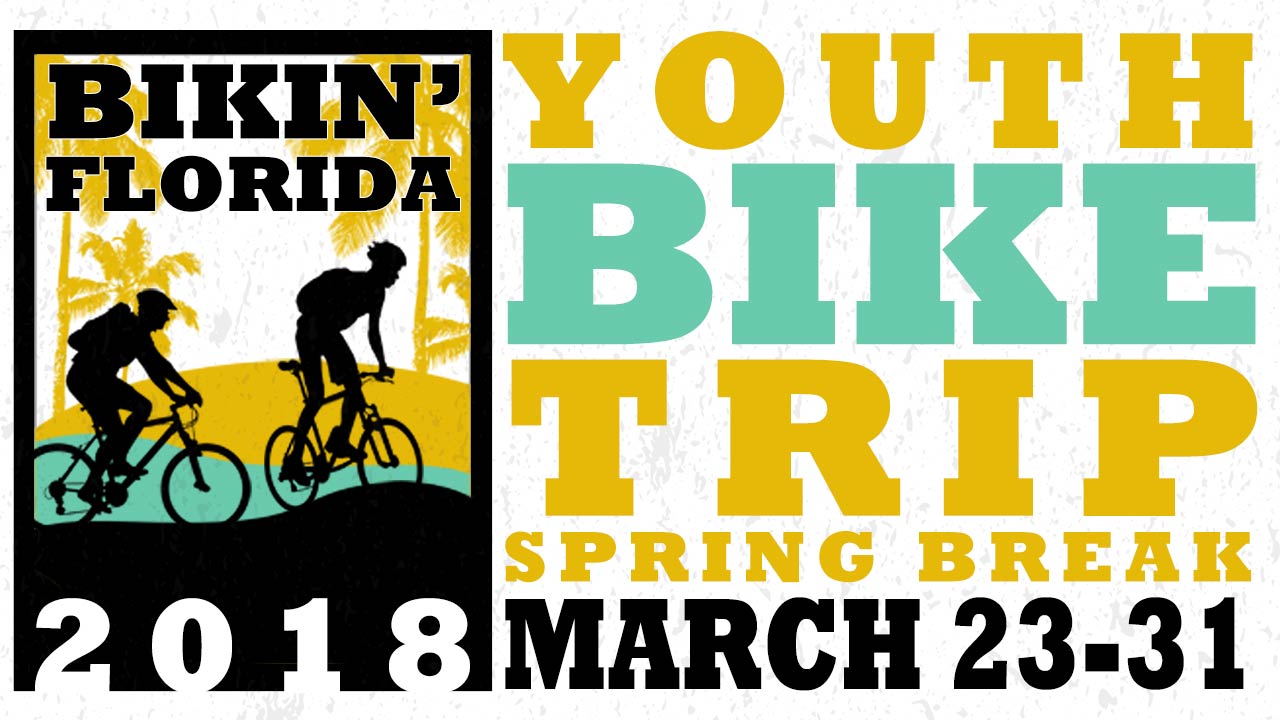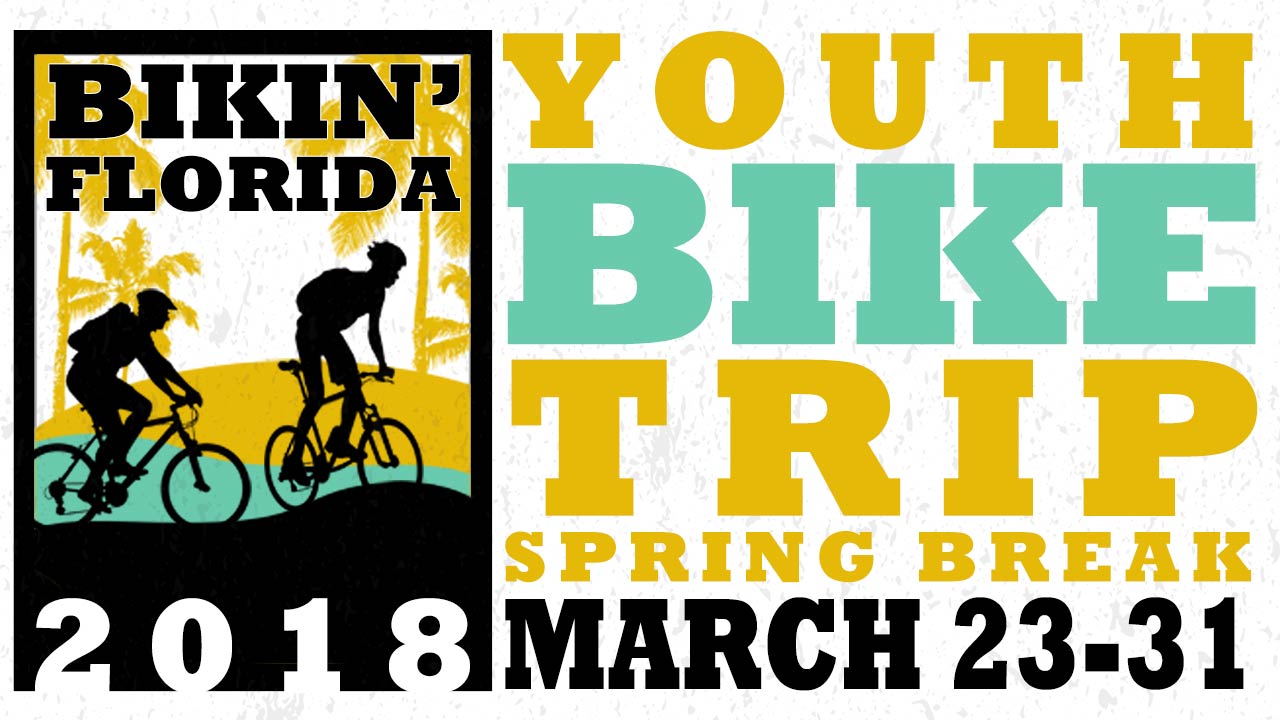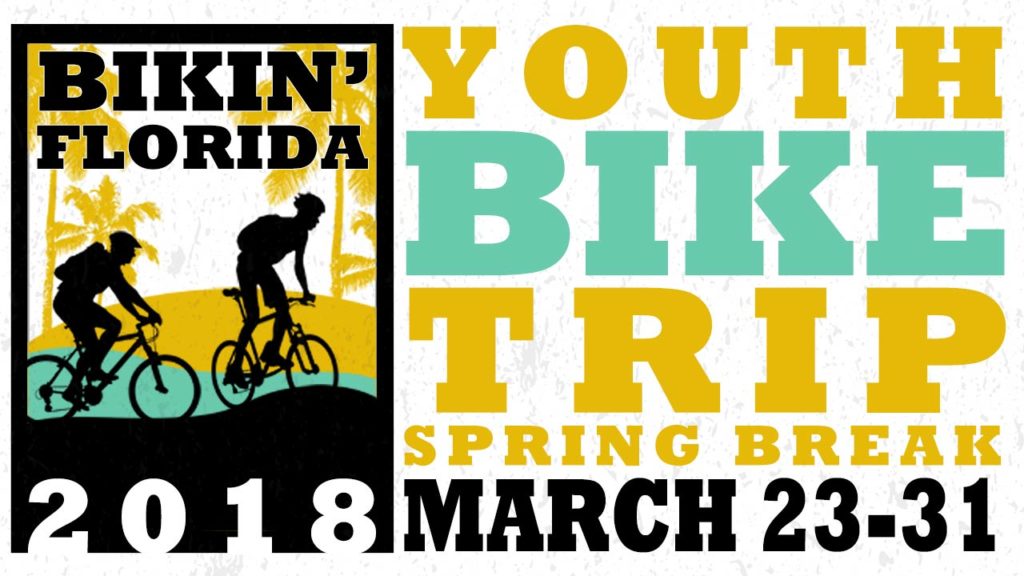 Join the RBC Sr. High Youth Ministry as we travel down to Florida by charter bus, and then bike across Florida and right into Disney.
This has been one of the best trips for our teens and their friends for the past 25 years. You don't want to miss this road trip!
Support the Bike Trip
Bike Trip Workday – March 10
Your donation will help reduce the cost of all going on the Sr. High Bike Trip. RBC teens have an opportunity to reach out to their friends in an influential and encouraging way. These friends will hear the gospel in a variety of ways.
Sign up to provide a job
Donations
Here's a way to help reduce the cost of the trip for students who want to go but don't have the finances to go! This is a great opportunity to tell them how God provided the way! (You can make your donation using the button below. Under "Designation," please choose Bike Trip – Scholarship.)
Make a donation
The Cost
$550 – this will be reduced by a fundraiser the group will be doing.
The Goals
To stretch our teens physically, relationally, and spiritually; to build character, the ability to encourage others, and have the best spring break ever.
What do you do on the bike trip?
We drive through the night on March 23, spend a half day at the beach, bike for four days (between 30 to 45 miles per day), spend a day in a Disney park, have an awards time and some hang time at Disney until we start our travel back home Friday night. Our bike staff is experienced with leading groups in outdoor adventures. They are well trained and do an excellent job in making the trip fun and safe one for all who go. Everyone is part of a "crew" – helping with meals, setting up tents, handling the group's luggage, or maintaining the bikes. We will have group time each day where we can celebrate the day, share what we are experiencing & learning, and be challenged to grow in our relationship with God.
What is covered in the cost?
The price of the trip includes the mountain bike for the week, the bike staff, lodging, most meals, admission to Disney, and 2 t-shirts. The bikers will need to bring money to cover eight meals, snacks, and souvenirs. The expense of the bus and some additional costs are covered by friends of RBC Youth in order to make the trip affordable for our teens and their friends.
Numbers & Deadlines
We are limited to about 50 students and 15 of our own staff because of logistics, safety, and the desire to build a true "group" sense on the trip. Registration will be on a first-come basis until the slots are filled. Don't delay! Students are encouraged to bring friends with them who also want to get stretched and allow them to enjoy this experience together.
Registration
Start your registration here
When you receive a confirmation, you will get a different link to complete the next step in the registration process At this point, $150 non-refundable deposit will be required. You will also receive more info about the trip. If you have any questions about the Bike Trip, you can visit the web site (above) and/or call the Youth Ministry office at 703-404-5035 or contact Bob Shull at bobshull@restonbible.org.
Download the flyer