Palm Sunday Service
April 2
Reston Bible Church
Ministry:
Event Navigation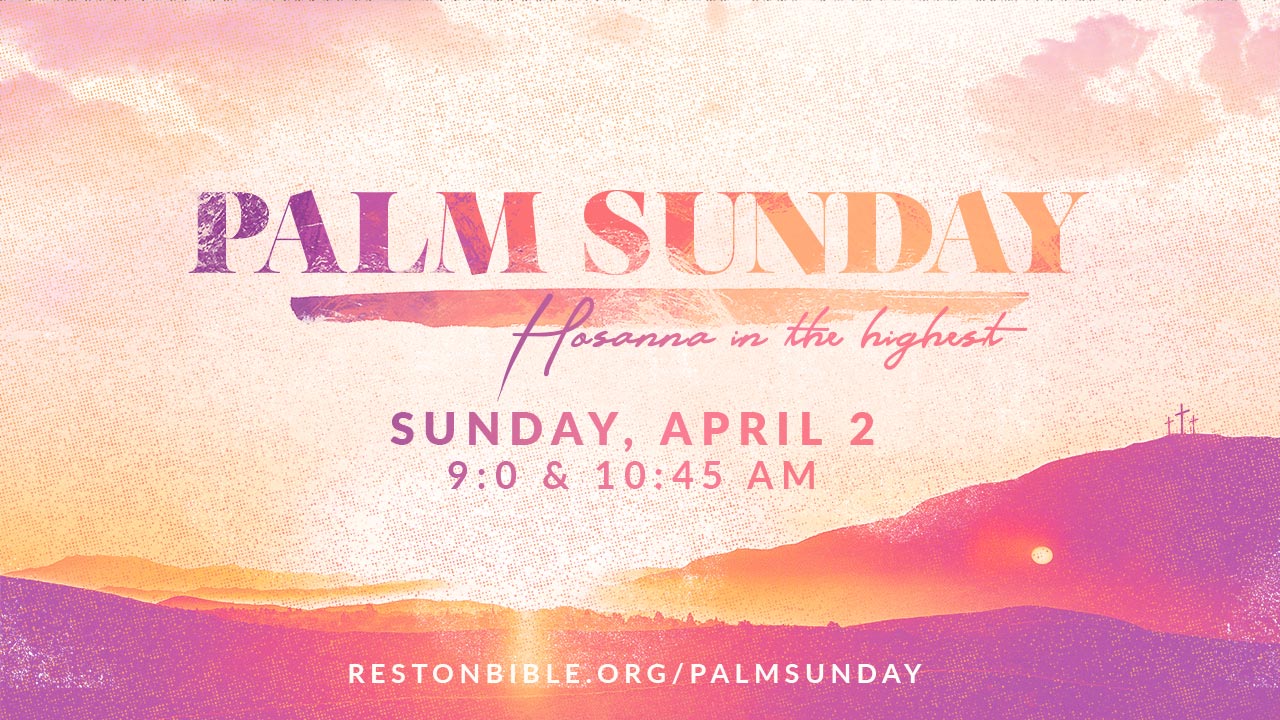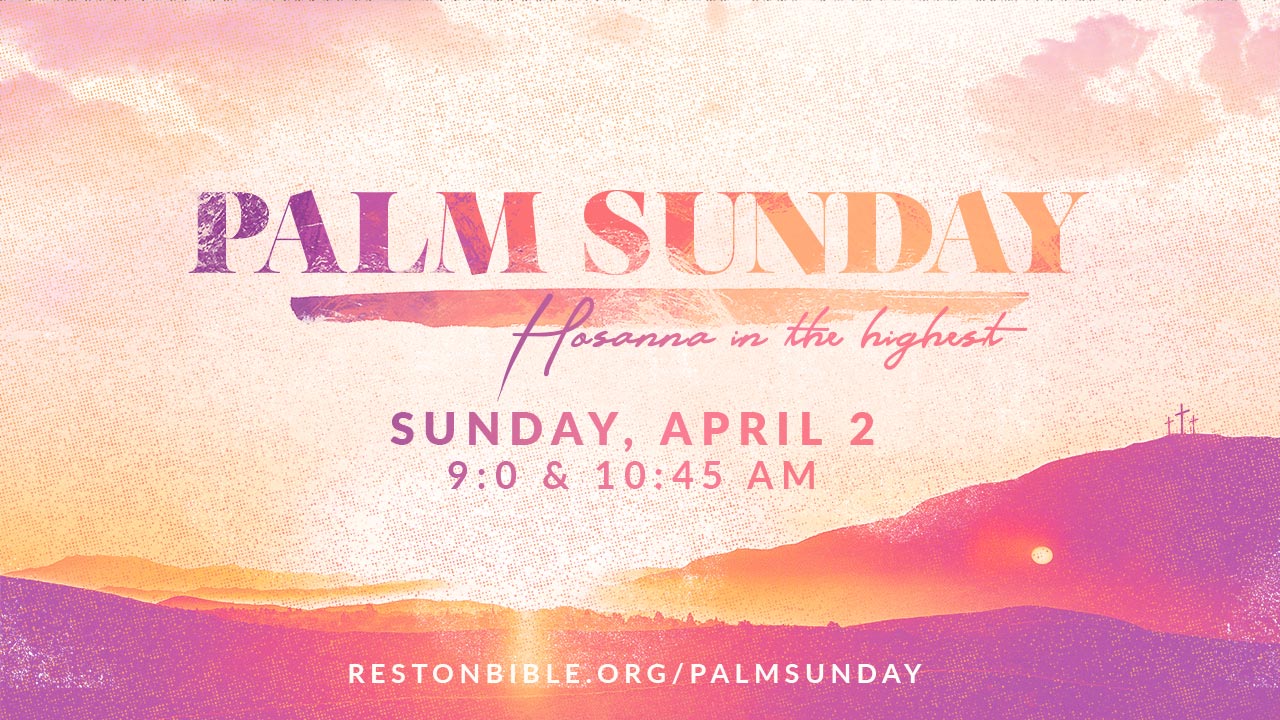 From the Triumphal Entry of Jesus into Jerusalem (Palm Sunday) through Resurrection Sunday (Easter), we find the most significant week of human history.
And there is no other week about which we possess as much clarity in God's Word.
Join us for Palm Sunday at 9:00 or 10:45 a.m. as we continue in our study of the book of James, while embarking on the adventure of Holy Week. We also encourage you to download our devotional called "Shadow of the Cross," which offers Scripture and reflections for each day of this important week.
Download the Walking with Jesus Map
Download the Shadow of the Cross Devotional
Listen to "The Shadow of the Cross"