Marriage Booster – Paul Goodnight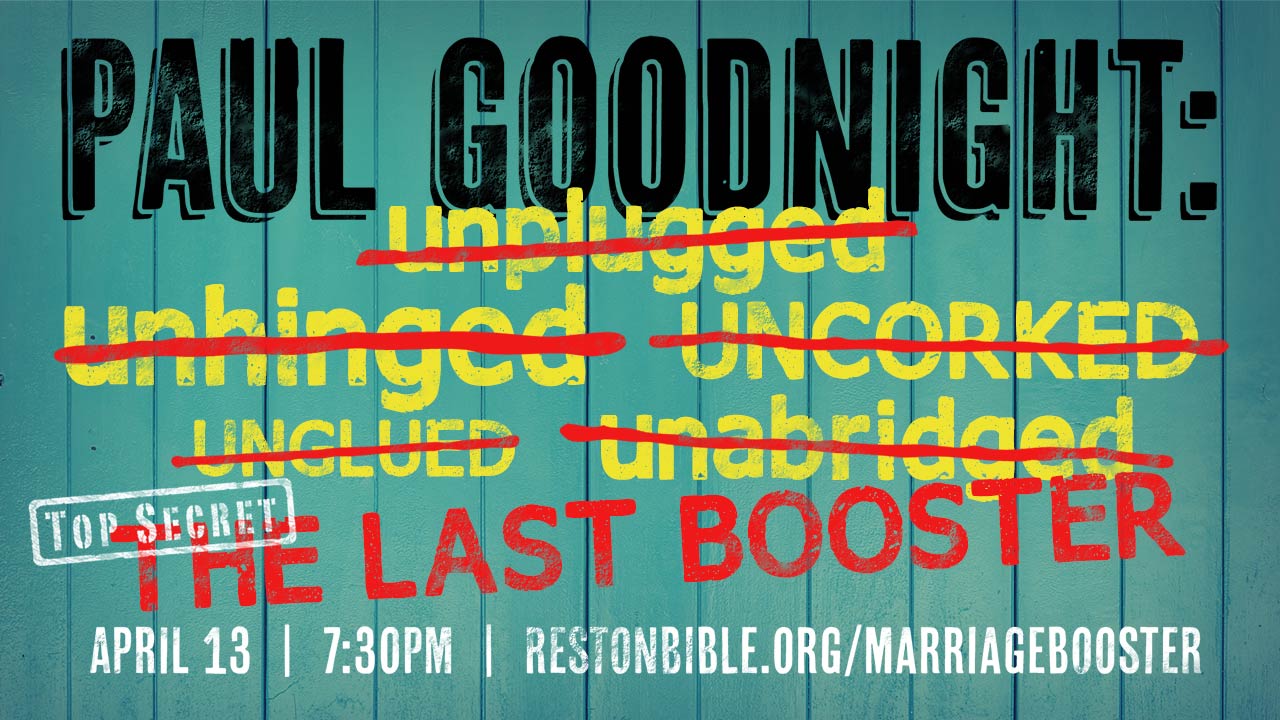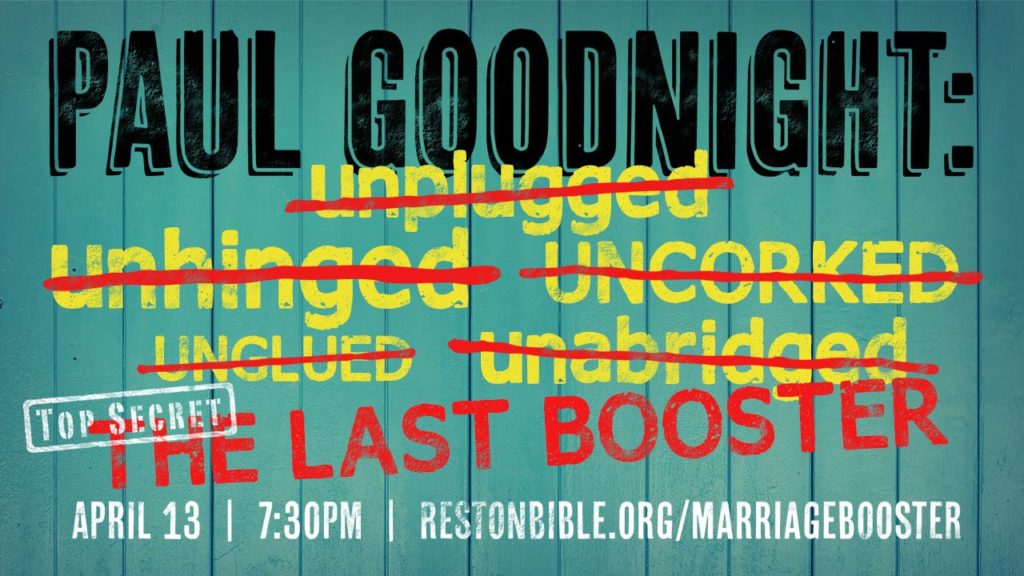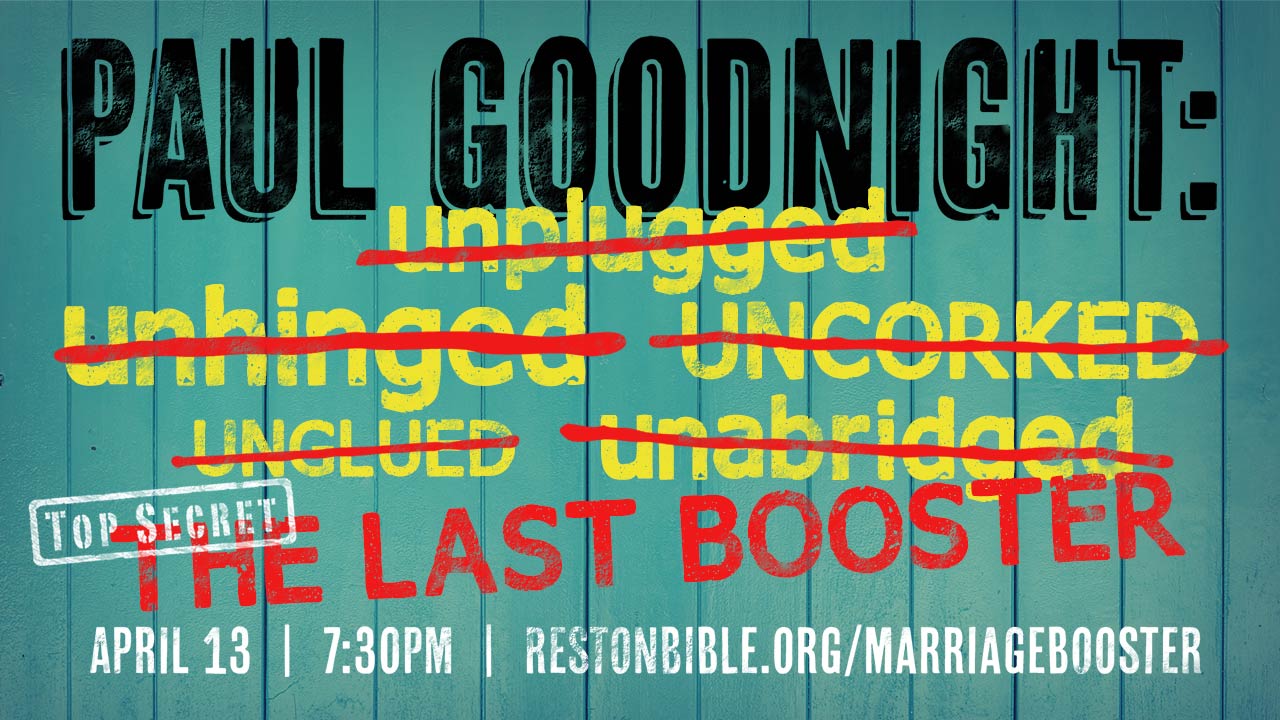 Join us on April 13 for
Paul Goodnight Unhinged

,

Paul Goodnight Uncorked

,

Paul Goodnight Unplugged

,

Paul Goodnight Unafraid

— it's Paul's Last Booster, so you should join us!

Don't miss this opportunity to hear from Pastor Paul Goodnight on the topic of…well, a topic related to our marriages. Paul will keep you in stitches while he brings home some very deep biblical principles sure to bless and challenge you and your spouse. A husband, father, counselor, and Pastor to the Pastor's at RBC, Paul has ministered to couples and families at RBC for more than 30 years. With his upcoming retirement, this may be your last opportunity to hear Paul speak at RBC, so make sure you register!

Registration is now closed.
Marriage Booster Schedule
6-7:45 p.m. | Take your date out to dinner
7:45 p.m. | Check-in at RBC
8:00 p.m. | We begin!
The dinner date is an opportunity to plan some time alone with your spouse and go over the questions that will be provided to you in an email the week of the event.
Be sure to join us at RBC after dinner by 7:45 p.m., as the event begins at 8:00 sharp. We will provide light sweets and drinks for you at the church.
Childcare
Childcare reimbursement is provided by RBC as needed. Child care reimbursement forms and information are provided below.
Download Childcare Reimbursement Form