Marriage Booster – The Power of Commitment
April 28 | 8:00 pm

-

9:30 pm
Reston Bible Church
Ministry:
Event Navigation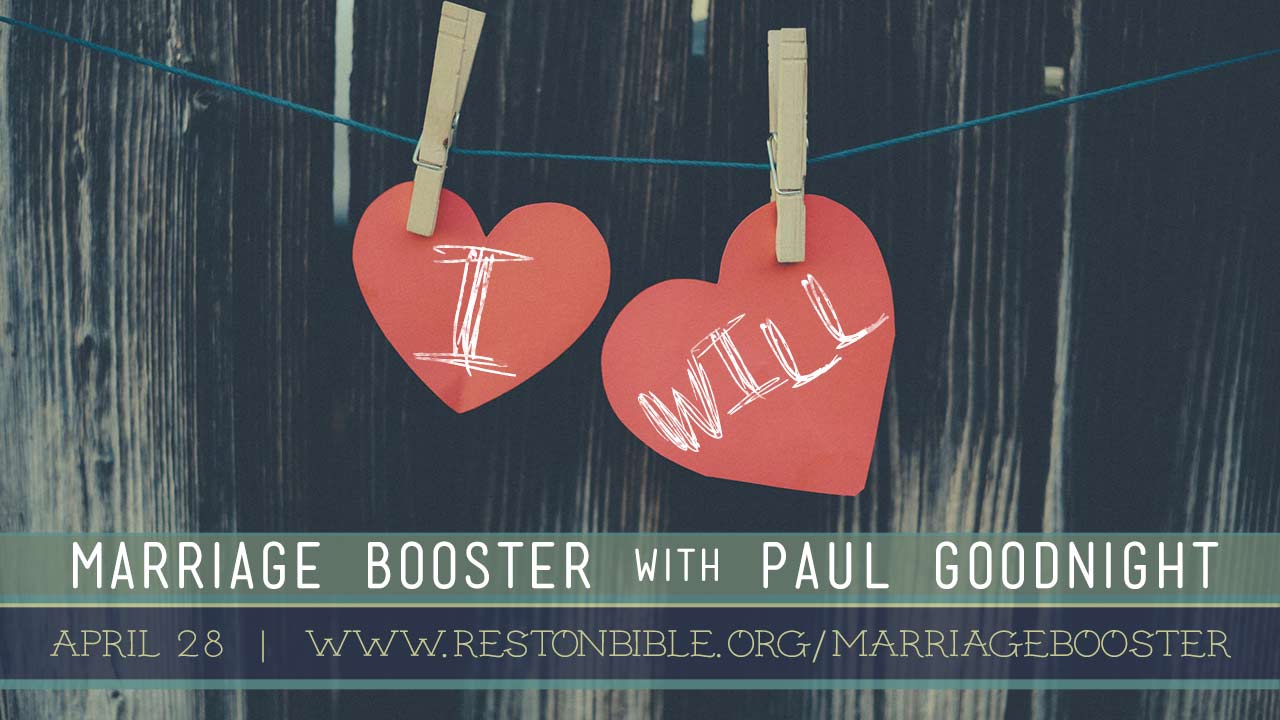 Many marriages start out with promise and then end up with two people living as functional roommates. This does not have to be the story of your marriage!
There are choices every couple can make each day to safeguard against the result of settling for "roommate world" or worse.
Join us on Friday, April 28, 2017, as Paul Goodnight, RBC Pastor of Counseling, will be speaking on "I Will" – The Power of Commitment. Pastor Goodnight will provide practical encouragement for marital health. To help us with the planning, please register at the link below.
Register here
Marriage Booster Schedule
6-7:45 p.m. | Take your date out to dinner
7:45 p.m. | Check-in at RBC
8:00 p.m. | We begin!
The dinner date is an opportunity to plan some time alone with your spouse and go over the questions that will be provided to you in an email the week of the event.
Be sure to join us at RBC after dinner by 7:45 p.m., as the event begins at 8:00 sharp. We provide light sweets and drinks for you at the church.