Marriage Booster – Marriage on Mission
October 13 | 8:00 pm

-

9:30 pm
Reston Bible Church
Ministry: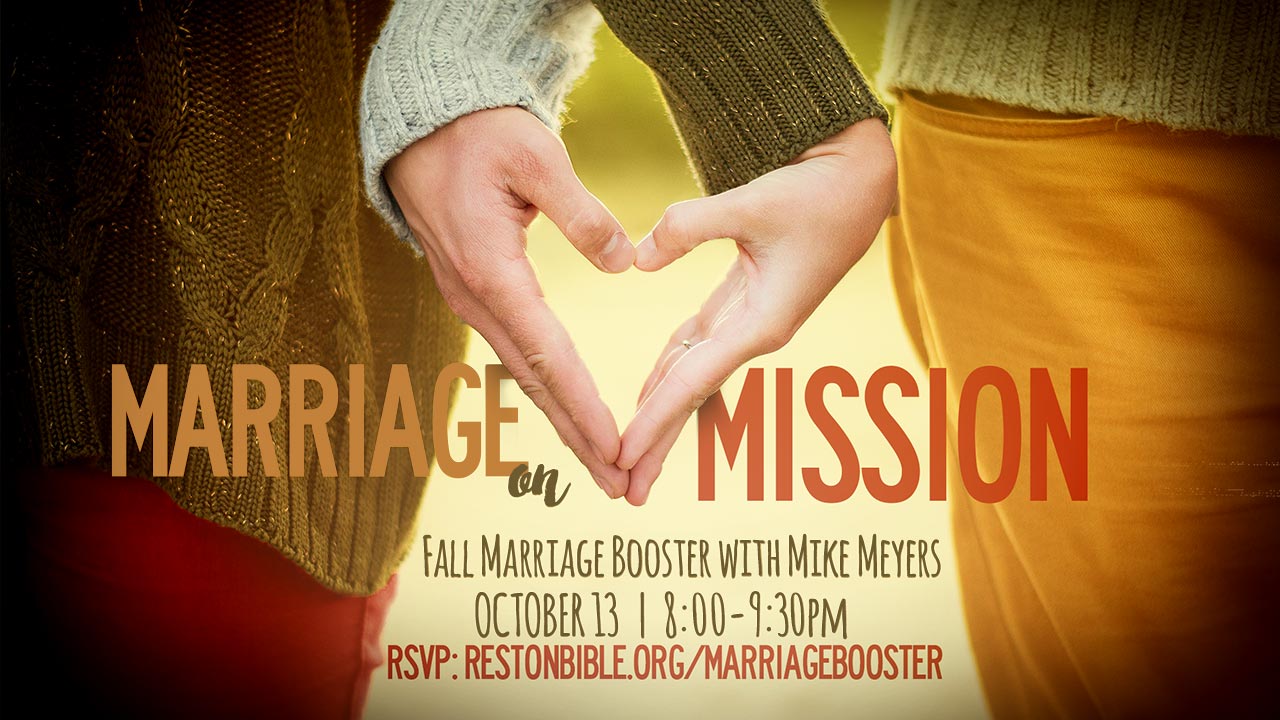 What could happen when your mission is no longer your marriage, but instead your marriage gets on God's mission?
How revolutionary would it be if the purpose of your life was not your family, but rather your family was devoted to God's purpose? Let the Father breathe new life into your family relationships. Whether you've been married fifty years, fifty days, still thinking about getting married, or even just friends with a married couple; we are all part of a family and this booster is for all of us.
Join us as we hear from RBC Family Life Pastor Mike Meyers as he speaks on "Marriage on Mission – Family on Purpose."
About the Speaker
Mike Meyers has been married to Patricia for almost 23 years and father of three. He is Pastor of Family Life at RBC as well as the founder and president of Open Arms Worldwide, a ministry that disciples at-risk children and youth in Brazil.
Register here
Marriage Booster Schedule
6-7:45 p.m. | Take your date out to dinner
7:45 p.m. | Check-in at RBC
8:00 p.m. | We begin!
The dinner date is an opportunity to plan some time alone with your spouse and go over the questions that will be provided to you in an email the week of the event.
Be sure to join us at RBC after dinner by 7:45 p.m., as the event begins at 8:00 sharp. We will provide light sweets and drinks for you at the church.
Childcare
Childcare reimbursement is provided by RBC as needed. Child care reimbursement forms and information are provided below.
Download Childcare Reimbursement Form