Perspectives Class
Event Navigation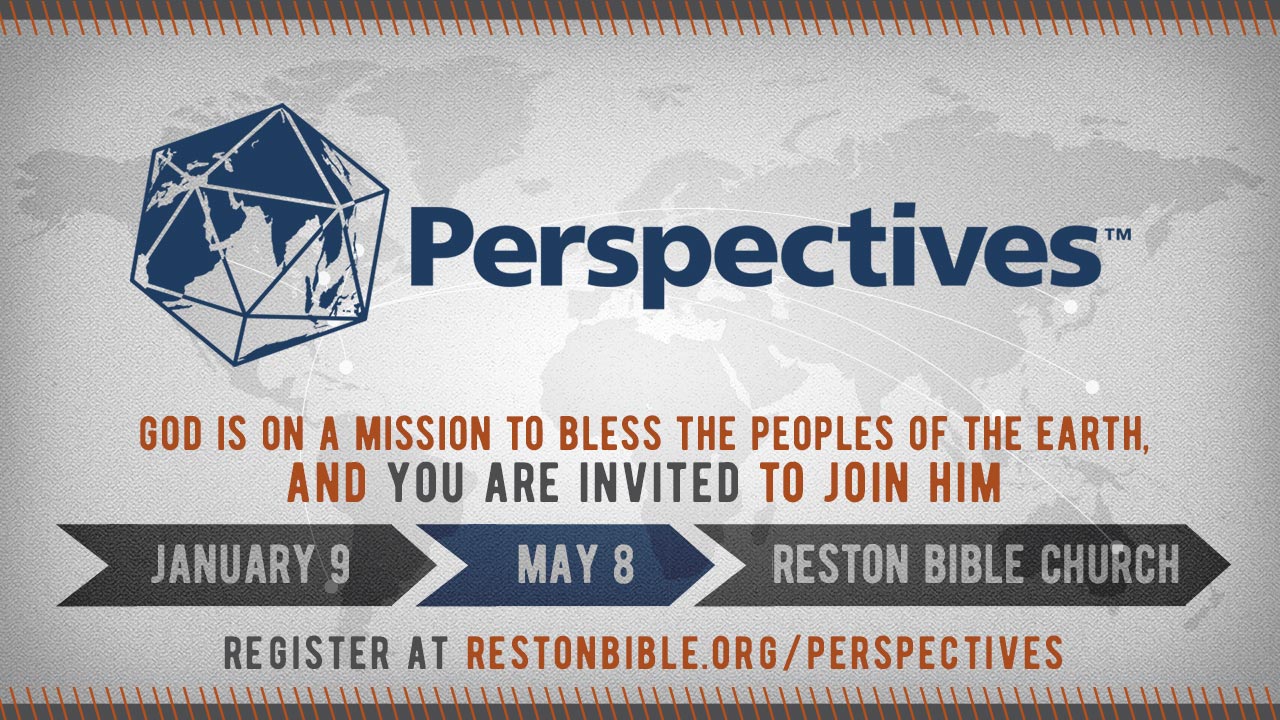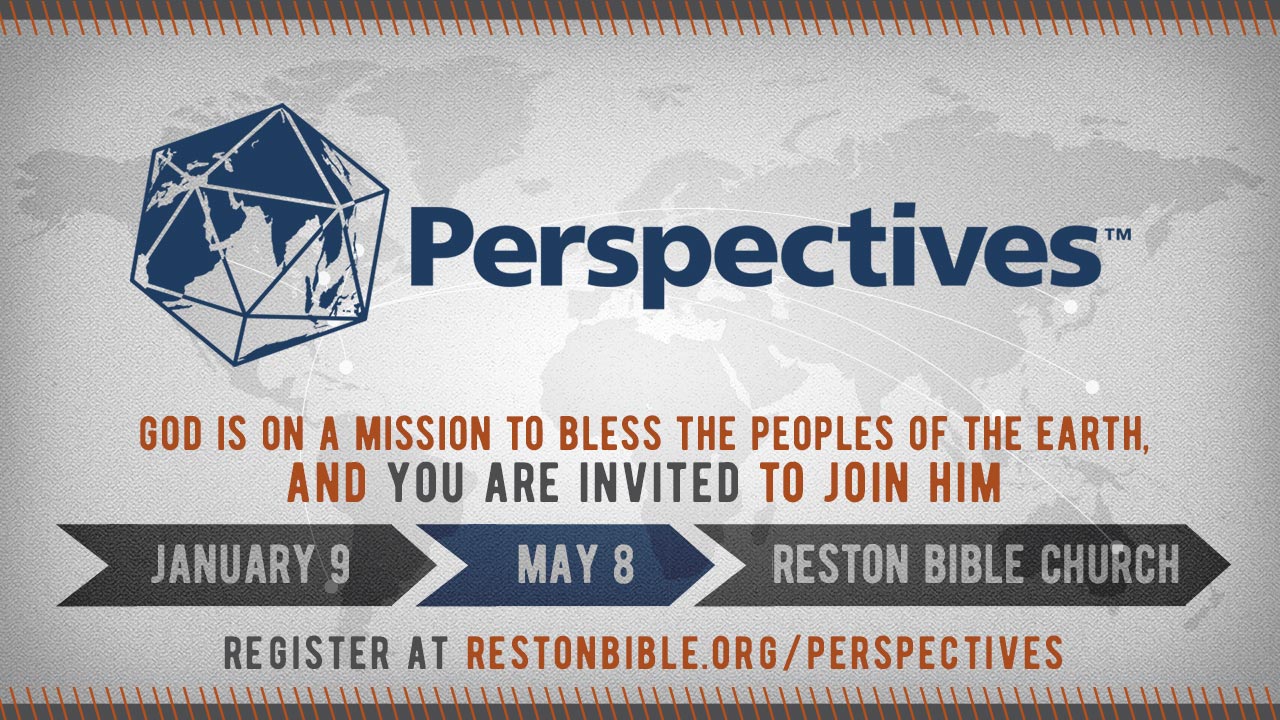 RBC will be hosting the Perspectives class from January 9 to May 8, 2023.
Perspectives runs each Monday evening from 6:30 to 9:30 p.m. from January 9 (Orientation) through May 8, 2023, excluding April 3 as Easter break.
Register here
Why Perspectives?
Perspectives helps believers from all walks of life see how they can get threaded into God's story of redeeming people from every tribe, tongue, and nation to Himself. From Genesis to the prophets, Jesus Christ to the early church, and Constantine to today, you will see how God has been moving, how the global Church has responded, and what the greatest needs in world evangelization remain today. It isn't a class about missions, but a course on how every believer can be intimately woven into the story of God using His people to be a blessing to all the peoples of the earth.
Curriculum
The Perspectives Reader is a collection of the best articles by a wide variety of Biblical scholars, historians, missiologists, and practitioners. The Perspectives Study Guide helps students navigate through the Reader and ushers students through the study of God's mission and character through the Bible, Christian history, culture, and the task remaining in world evangelization. Class activities and our unique instructor format bring the class alive to explore what God is doing in the world today.
15 Instructors
The most unique aspect of the course is the diversity and quality of our instructors. Generally, every class schedules a lineup of Biblical scholars, missionaries, pastors, professors, and mobilizers who bring a wealth of experience and passion to each lesson. Some are flown in and some are local. You just may meet a businessman who's using his company to bless an impoverished African country, a pastor from a local church, or a missionary fresh back from Timbuktu (that actually is a city in North Africa!).
Three Levels Available
Everyone is at a different season of life. While the course is accredited for Undergrad and Graduate Level credit, most aren't looking for credit and opt for the Certificate Level of study. This includes the best articles, weekly reviews graded by alumni who give feedback to help you grasp the concepts, and an integrative project which ties all you have learned together. The Key Reading Level is a more basic level of a few selected articles each week and some journal responses. We highly recommend everyone taking it for Certificate Level unless you are seeking college credit.
Taste and See
Get a Taste of Perspectives at the information session on December 11, 12:30-2:30 in the Clubhouse.
Attend Two Free Lessons Free
Experience the first two lessons before making a decision. The materials for these lessons are available once you register for the class. No payment required until Lesson 3.
Cost
Class price is $285 for Key Reading or Certificate Levels, or $550 for credit through Trinity International University. In addition, students will order their textbooks through missions.org for $30 plus shipping (E-book is available from William Carey Publishers). Students can take advantage of a $50 early discount if they register and pay by December 15. When one family member pays full tuition, the second member can receive a $65 discount.
For questions, please reach out to Carole Reid (carole.reid@amentum.com), Class Coordinator.
Register here