POSTPONED: Parents of Addicted Loved Ones Forum
March 28 | 9:00 am

-

12:30 pm
RBC Room 250
Ministry:
Event Navigation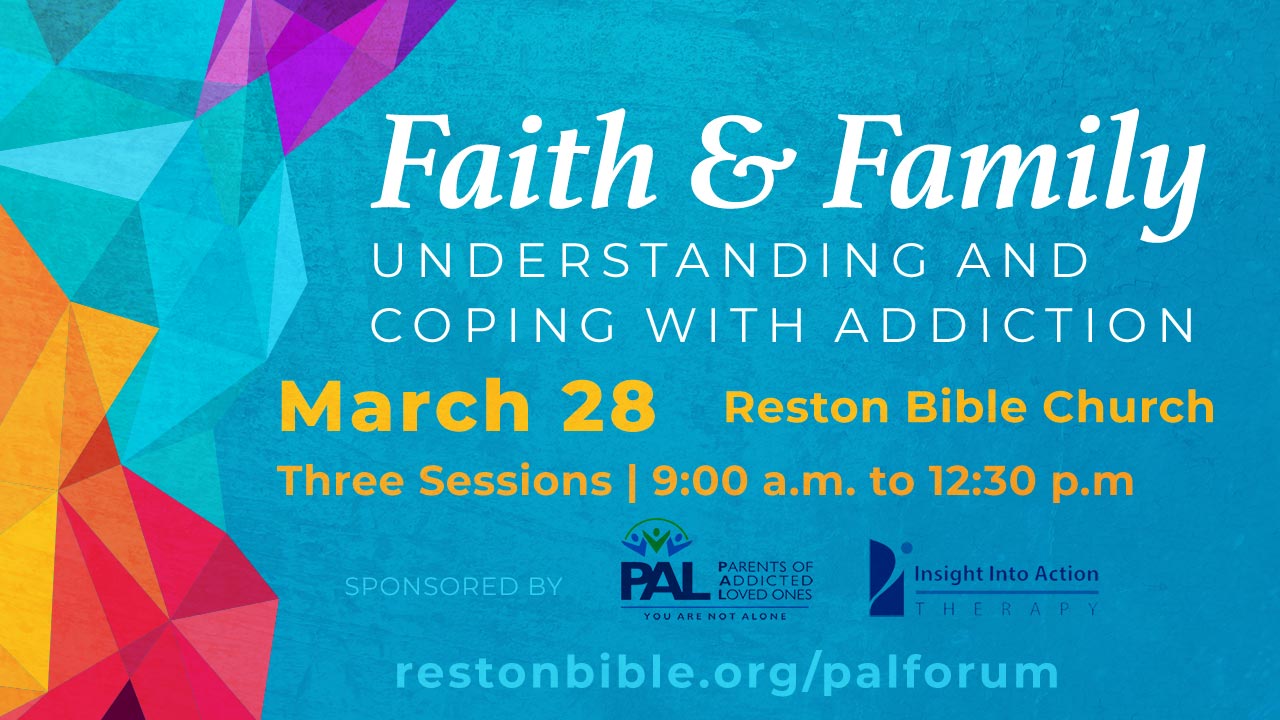 The PAL (Parents of Addicted Loved Ones) forum originally scheduled for March 28 has been postponed. We will post new dates here once the forum has been rescheduled.
Weekly Pal Meetings
We will continue our weekly Pal meetings virtually via Zoom meetings. If you are just finding out about PAL and are interested in joining us at our weekly meetings, please respond to pal@restonbible.org. We will use your email to send an invitation to our online meeting. We appreciate your understanding of these changes during this difficult time.
We will be hearing from trained professionals and experience a panel discussion with some who have been on this journey.  If someone you love is battling with an addiction, this is for you.
Session 1 – Mental Illness and Addiction – Which Do You Treat First?
How do you know if it's mental illness or addiction? Do you treat it the same way if it is both addiction and mental illness? What are some options for treatment? How far should parents of adult children go in helping?
Session 2 – Understanding Addiction – Will I Know it When I See It?
How do you know when casual experimentation moves into something more serious? What are the signs a person is addicted? How do you deal with it when you know? How do parents let go of
the guilt and shame they feel?
Session 3 – Panel Discussion with parents with addicted loved ones and recovering addicts
How did you find out your loved one was addicted? What did you do when you did? How hard was it to set boundaries? How did your loved one react when you did?
Register here
Download a flyer
Learn more about PAL meetings