Sr. High Dodgeball Tournament
Event Navigation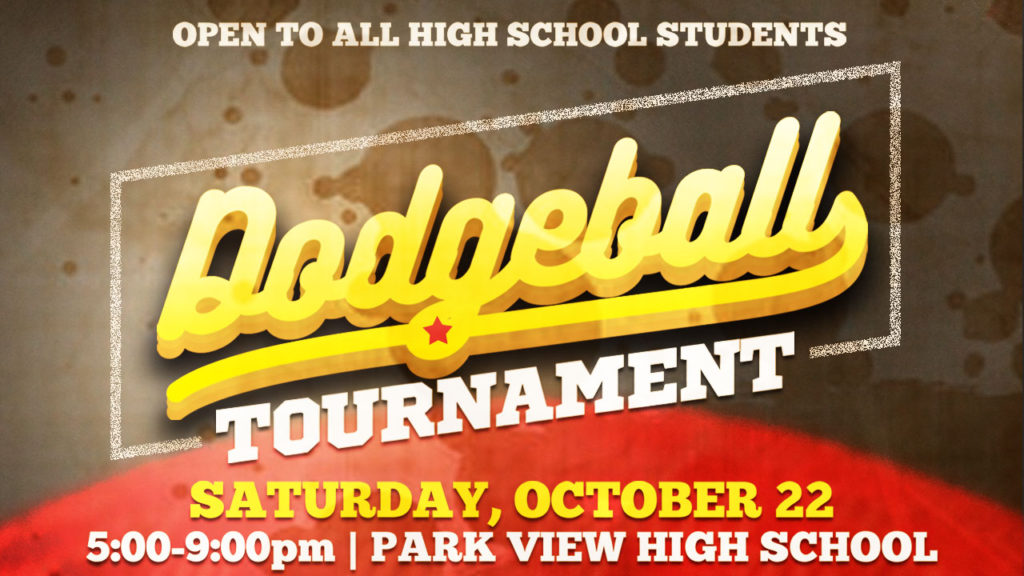 Put together a co-ed team of 7 and enter to compete for the grand prize!
The tournament is limited to 18 teams. Your place in the tournament is not guaranteed until the team captain has submitted the team'€™s roster and the waiver release forms for each team member.
TEAMS
7-person co-ed teams with 1 alternate. At least 2 girls and 2 guys per team. All teams guaranteed at least 2 games.
PRIZES
The top 3 teams will receive prizes, with the first place team receiving $140. There will also be rewards for the Best Dressed Team and the Best Sportsmanship.
FOOD
Pizza and drinks will be provided for team members.
TEAM CAPTAINS
You need to register and manage your team roster. You need to get the release waivers to us as soon as possible. You are not fully registered for the tournament until all waivers are signed and returned for each player.
Team Captains need to provide:
Team roster with member names, schools, and emails
Return signed release forms (in an envelope marked with team name and "€œDodgeball Tournament" ) by mail or in person to
RBC Youth, 45650 Oakbrook Court, Dulles, VA 20166
(Or bring to an RBC Youth Ministry meeting)
Register for the tournament
Download the release form
Download the flyer