World Vision Global 6K for Water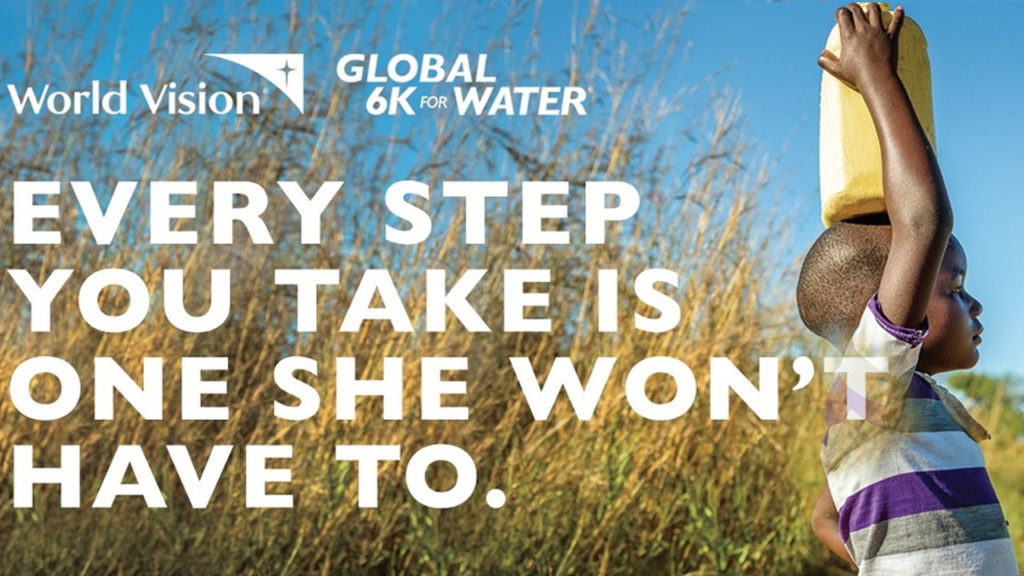 6 kilometers is the average distance that people in the developing world walk for water—water that is often contaminated with life-threatening diseases.
On Saturday, May 19, thousands of participants from around the globe will walk or run 6K to bring life-changing clean water to communities in need. Each participant's registration fee of $50 provides life-changing clean water for one person, so when you participate in the Global 6K for Water, you take that 6K distance away from people in need.
Learn more or sign up