WELCOME TO THE RESTON BIBLE CHURCH SENIOR HIGH!

We are committed to helping our teens to know Christ and to make Him known in their generation. We have changed our format in how and when we meet to meet the Covid-19 guidelines we have been given by the elders. Check out the two main ways we gather each week:
Sunday Morning at the GAP: We are up and running!
The Senior High continues to have opportunities for our students to meet on Sunday mornings in person and in a way that maintains COVID-19 guidelines. We will not be having youth services on March 28 or April 4 due to spring break. We will resume combined outdoor youth services on April 11. It will look a little different than it did last summer, where we will be moving tables and chairs into the youth parking lot for a time of worship, games, conversations, and teaching from God's Word.  In April and May, we will be studying 1st John. In the event of rain, we will move inside to the Jr. and Sr. High Rooms, following RBCs COVID protocols. Contact Bob Shull at bobshull@restonbible.org if you have additional questions.
Wednesday Evening PmGAP:  Big group teaching and Shepherd Groups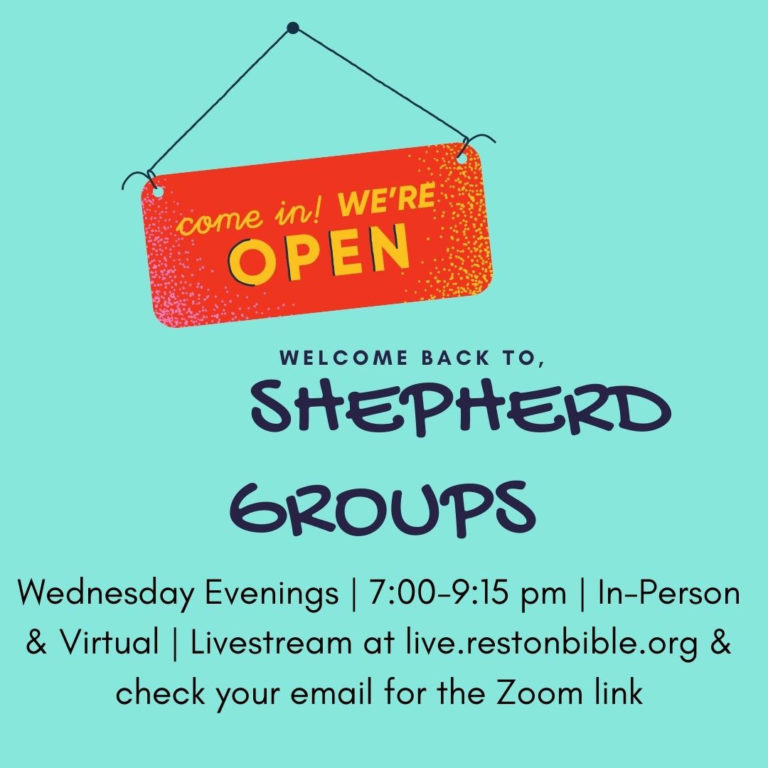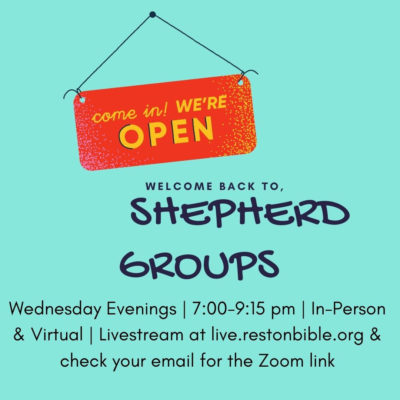 The Senior High meets on Wednesday evenings from 7:00 p.m. to 9:15 p.m. in the main sanctuary. We are able to spread out and accommodate our whole group while using masks and physical distancing. It is so great to be able to meet together in person!
We ask that students register to confirm they will be attending our Wednesday night PmGAP and Shepherd Group meeting by clicking here.
Students are encouraged to come as early as 6:45 p.m. where we gather outside before we start. We then move into the sanctuary for a time of worship, and the primary teaching for the Senior High (which we used to do on Sunday mornings). We also get to communicate and connect our group in fun ways. Students who cannot come in person are invited to join the live stream so they can join us for worship and the teaching by clicking here.
We then move into our Shepherd Groups where we discuss and apply what we learned that night and seek to encourage each other in our walks with Christ. Students who cannot come in person can join in their Shepherd Group but need to coordinate this with Lee Banton. You can reach him at leebanton@restonbible.org.
We are thankful for the opportunity for our teens to gather together in person. We sense it has been a great way for us to support and encourage our teens as they continue to face the challenges of being a teenager who wants to live for Christ as well as dealing with the many challenges of COVID-19.
Below is a video that explains the heart for our youth ministry when we reopened last Fall. While some of the details of ministry events have changed, our heart for our students to gather in community around God's Word remains the same.