Canceled: Quiet Waters
April 2, 2020 | 7:30 pm

-

8:30 pm
Reston Bible Church
Ministry:
Event Navigation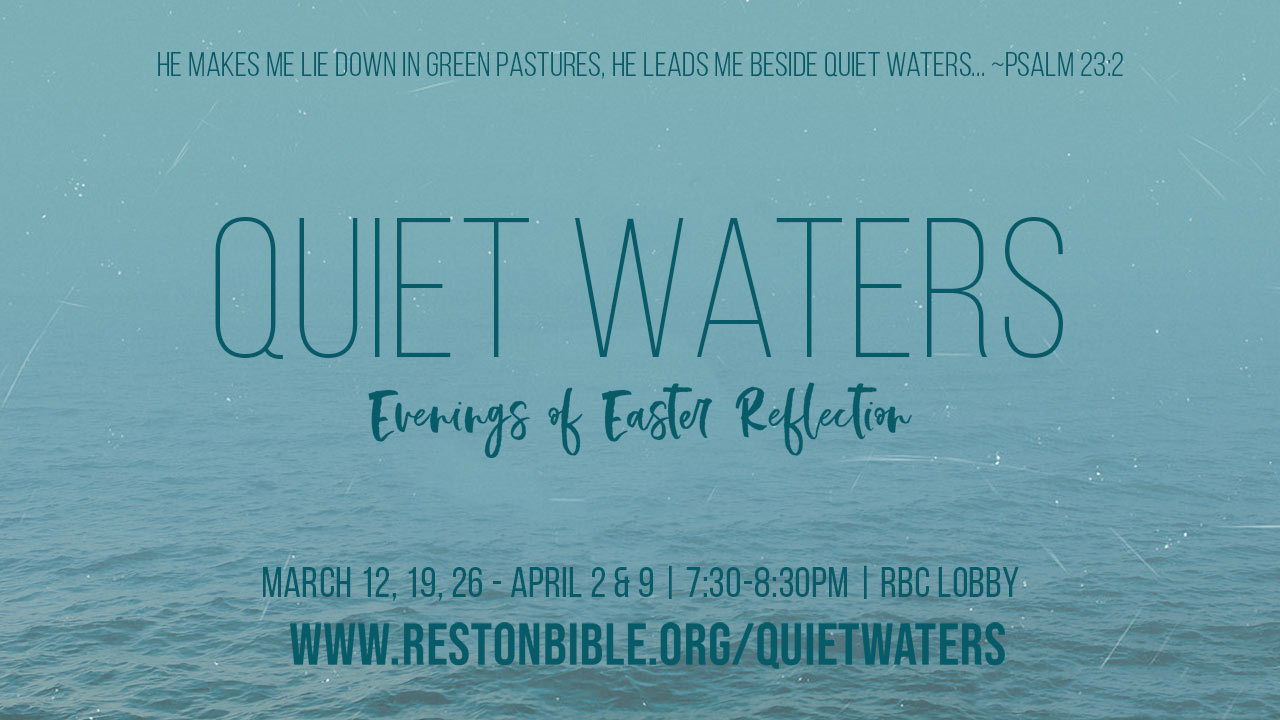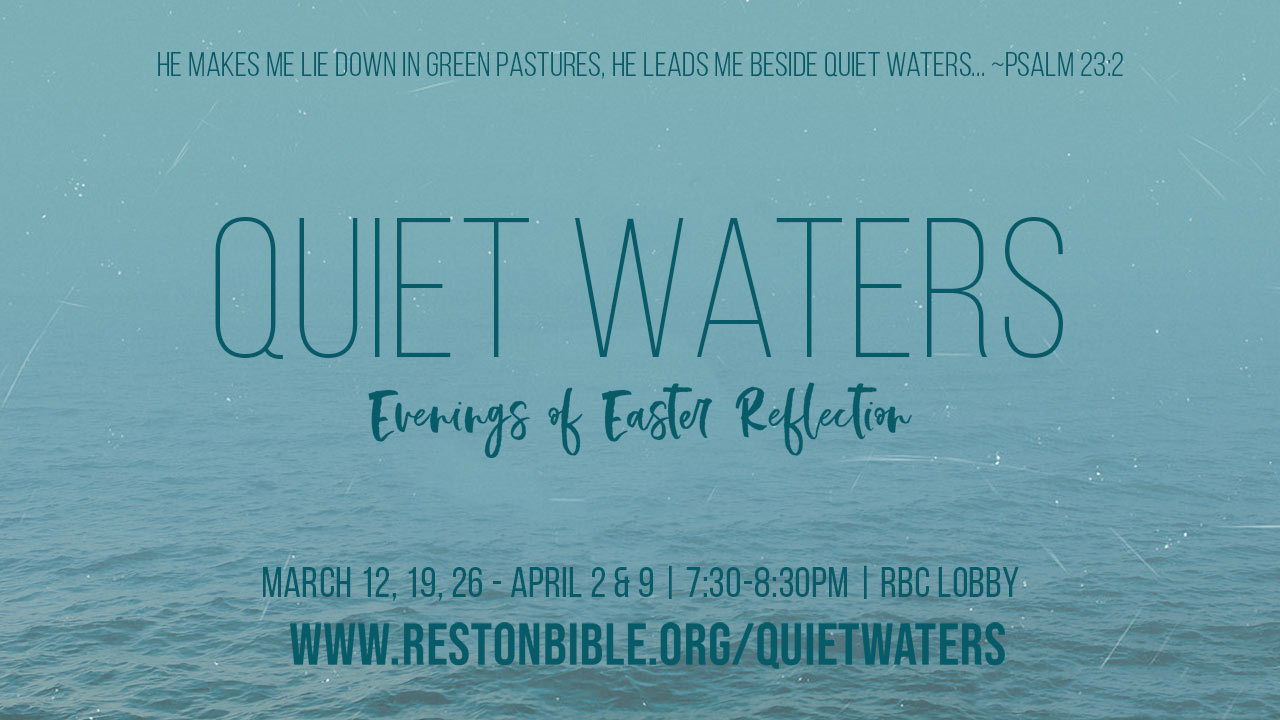 He makes me lie down in green pastures, he leads me beside quiet waters… (Psalm 23:2)
The celebration of Easter can be one of the most profound seasons in the life of Christ-followers. Easter shows us that death has been conquered, our sins are forgiven, we are reconciled to God, and Jesus is truly Lord of all.  Yet in the hectic rush of life in Northern Virginia, we can end up celebrating Easter as an afterthought, as just one more day jumbled amongst other activities and obligations.
For five weeks preceding Easter Sunday (Thursdays – March 12, 19, 26; April 2, 9), you are invited to a series of evening gatherings called "Quiet Waters." Each evening will be an opportunity to consider final months of Jesus' ministry and the depth of His sacrifice for us. Led by RBCers Paul and Megan Davidson, each evening will be an unplugged, intimate, and informal time of worship through song, reflection on Old and New Testament passages, and quiet prayer.
Please join us as we set aside these times to reflect on the incredible gift of Easter in the context of Jesus's life, ministry, death and resurrection.