Creation Webinar Live
April 3, 2020 | 7:00 pm

-

8:30 pm
Ministry:
Event Navigation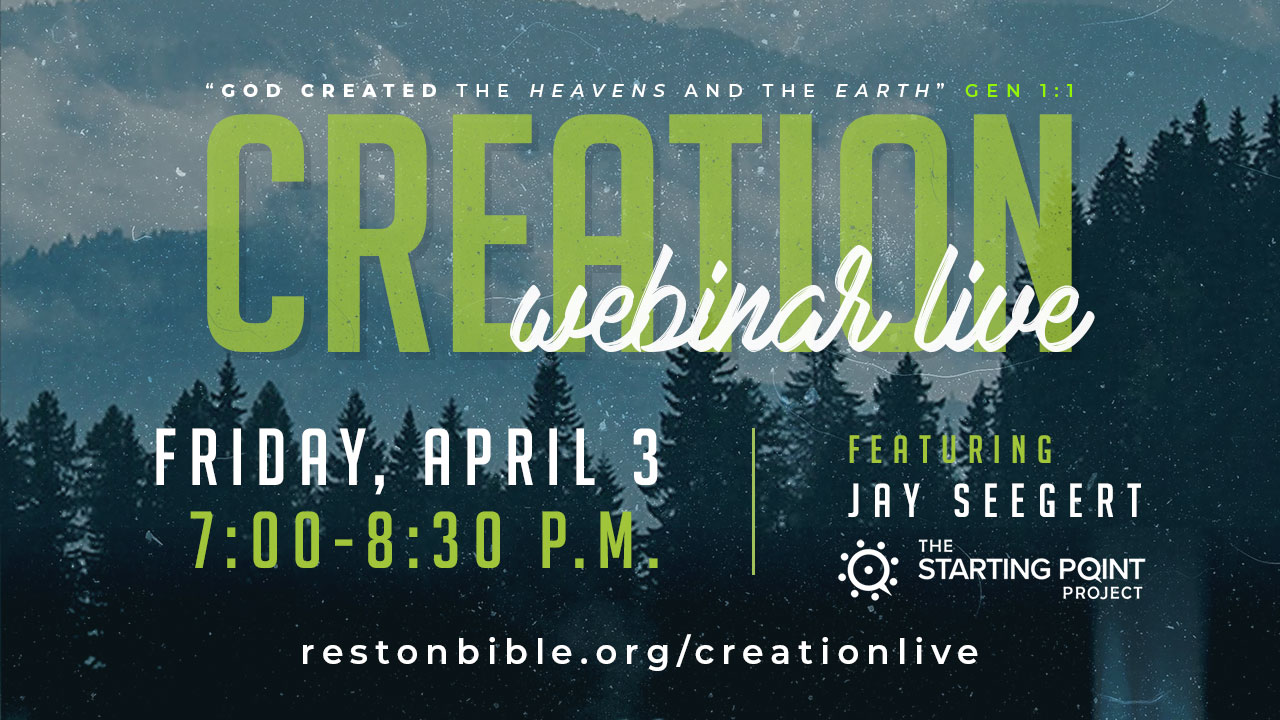 Questions for Jay? You can send questions to Jay during the webinar by using the chat in the stream, or you can send an email to live@TheStartingPointProject.com.
Email Questions
Products from The Starting Point Project
Can we trust what the Bible says about creation? Join us online on April 3 as Jay Seegert teaches on science and the authority of the Scripture.
Jay will speak on Friday night, April 3, from 7:00 to 8:30 p.m.
Live Stream Schedule
Making Sense of the Creation/Evolution Controversy (7:00 to 7:50 p.m.)
Addressing questions adults and youth struggle with (8:00 to 8:30 p.m.)
Why this seminar
According to the vast majority of those who oversee educational institutions (from elementary school through college), media, government, and entertainment, macroevolution by natural selection has been established as an empirical scientific fact.
Statements similar to the following are often repeated: "The debate is religious, not scientific. In the scientific community, evolution is accepted as fact and efforts to sustain a creation by God view are almost universally regarded as pseudoscience."
Pseudoscience claims to be both scientific and factual but are incompatible with the scientific method. Thus while they acknowledge the debate, the debate is exclusively framed as being political and religious, not scientific.
This is one of the main reasons this topic is so relevant today, and we urge you and your family to take advantage of the conference. Much of what is complex will be made understandable. Confidence in the harmony of the biblical record and true science will grow.
About the Speaker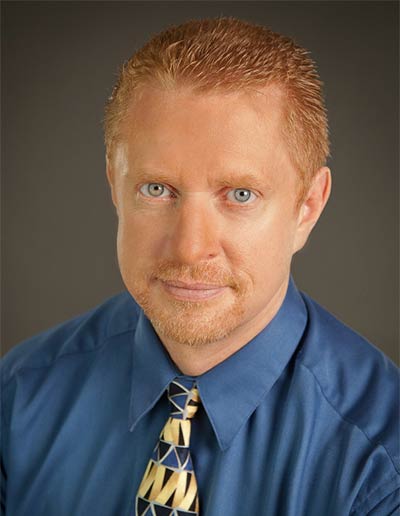 Jay Seegert is the founder and managing director for The Starting Point Project. He holds degrees in both physics and engineering technology (University of Wisconsin-Whitewater and John Brown University, respectively). He serves on the board of directors for Logos Research Associates and is a representative speaker for Ratio Christi. Jay is a former adjunct national speaker for Creation Ministries International, and he is the former president of the Creation Science Society of Milwaukee. He has been speaking on the authority of Scripture for 33 years.
Jay has been married 26 years to his wife, Amy, and they have a son, Taylor, and daughter, Tori.