Women's Christmas Brunch with Elizabeth Garn
December 7 | 9:30 am

-

12:00 pm
Reston Bible Church
Ministry: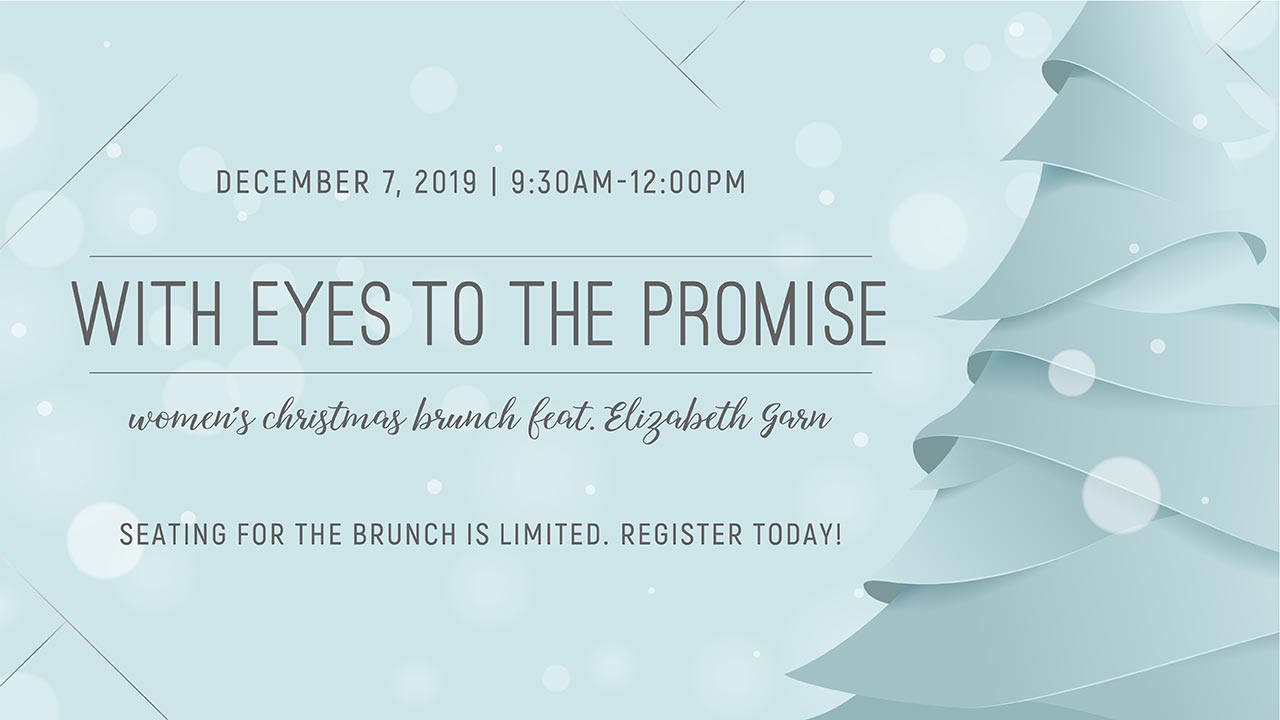 Christmas is a time of celebration as we gather with friends and loved ones and remember the birth of our Savior, born in Bethlehem all those years ago.
His was a birth that shook the heavens, a moment that all of time and history had waited for, and a coming that was foretold long before the angels shone in the field that night. Join us as we gather to turn our eyes not just at the birth of our Savior, but at the promise that brought Him here in the first place.
In addition to hearing from Elizabeth we'll enjoy table discussion, Christmas carols and, coffee, tea and a wonderful catered breakfast. Cost is $20.00.
Registration is open through Sunday, December 1, but don't wait until the last minute. There are a limited number of seats and registration will close early if full.
Register for the brunch
About Our Speaker
Elizabeth is a writer, speaker, wife, mom, and geek. When she's not picking-up Legos off the family room floor, she's writing about everyday theology and talking about what it means to be made in the image of God. She has her MA in Theological Studies from Reformed Theological Seminary and writes for ChristandPopCulture.com, The Gospel Coalition, enCourage, and blogs at www.ElizabethGarn.com. Her first book, Freedom to Flourish, will be released in the spring of 2020.
Childcare
This year, the Brazil Mission Team will be offering childcare as part of a fundraiser for their 2020 trip. Use the button below to learn more or sign up.
Learn more about the childcare fundraiser