"The Chosen" Movie Night
December 10, 2021 | 7:00 pm

-

9:30 pm
Reston Bible Church
Ministry: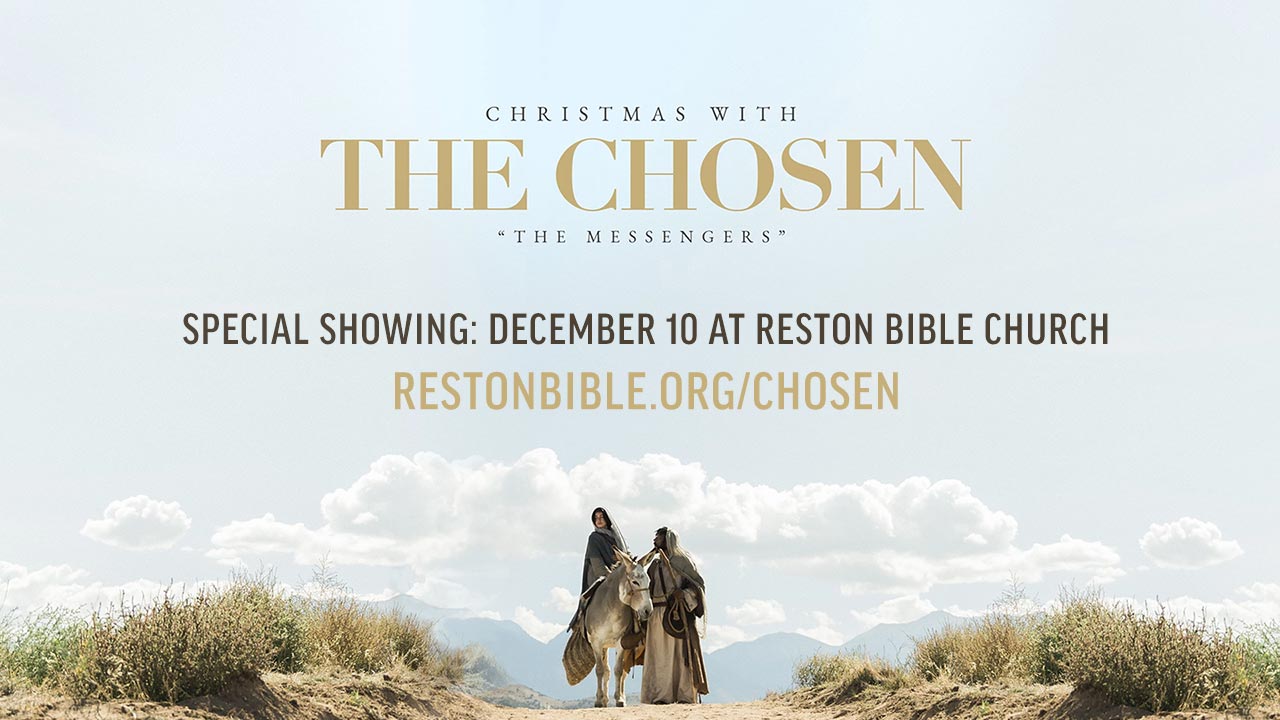 For those that have watched parts of "The Chosen," a TV series on the life of Christ, we will be showing the Christmas special based on the TV series on Friday, December 10, at 7:00 p.m. at RBC. We were able to obtain rights to show the movie and also able to get discounts for larger families! Families with more than 2 kids will only have to pay for the parent(s) and, at most, 2 kids in your IMMEDIATE family.
You can bring your own snacks and drinks but we'll have water bottles ready for you!
This is a great opportunity to invite friends, extended family, neighbors, co-workers, to expose them to the real story of Christmas as well as get a taste of Christmas music performed by some of the best Christian artists at the concert at the end of the movie. CLICK HERE to read more about what the Chosen is all about.
The cost will be $12.55 for adults and $10.45 for children ages 4 to 12. (Most theaters are charging $14-$17 with no child prices!)
Register here