Date Night to Support SE Asia Mission Team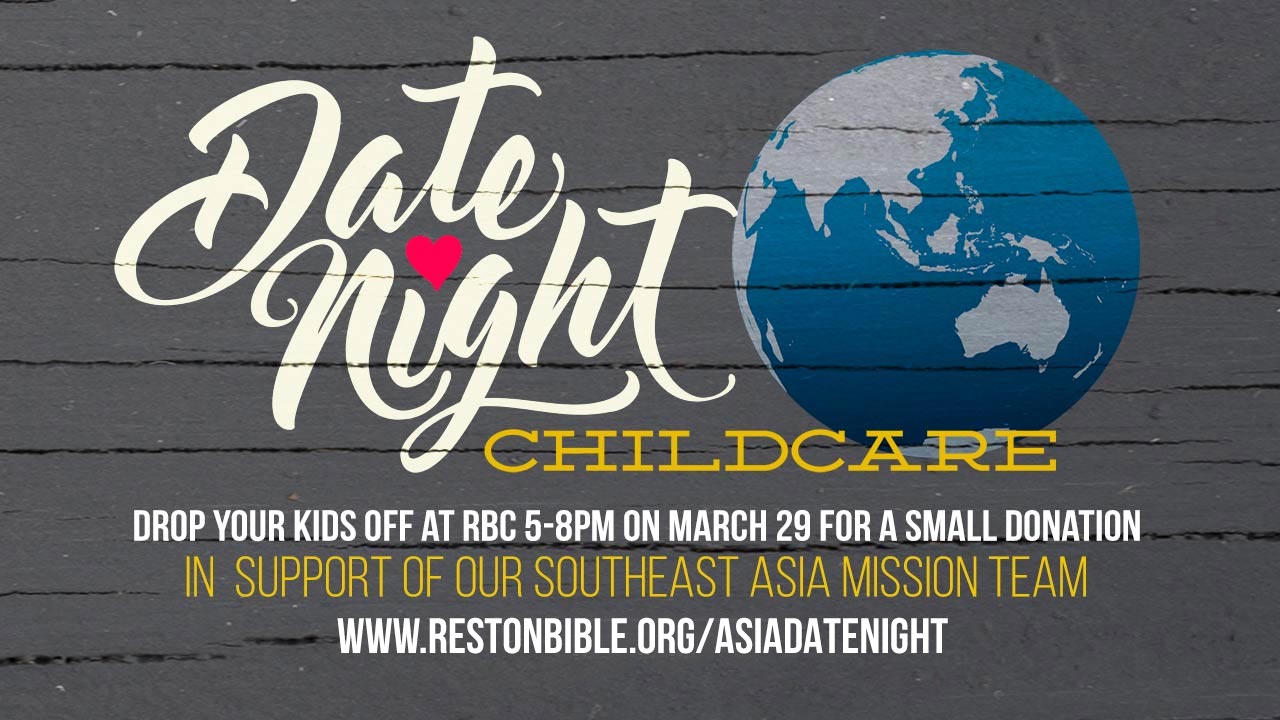 Support the RBC Southeast Asia Mission Team by letting us watch your kids while you go on a date with your spouse!
What? The RBC Southeast Asia Team is holding a childcare fundraiser to help cover expenses of our April trip to bless workers there by running a children's/youth program and caring for their infants during the team's area conference in Southeast Asia.
When? Friday, March 29, from 5:00 to 8:00 p.m. at the church. Drop-off is at the Quest Desk.
How much? We are asking for a minimum suggested donation of $30/family. This is based on the estimated value of childcare in this area. Any amount over $30 (and we would gladly welcome this!) is tax deductible.
Register here
For any questions please email Kris Fredericks at kfredericks420@gmail.com or call (703) 380-9356.