Family Quest: Extreme Makeover, Spiritual Edition – Section 3, Lesson 1

LESSON 1: THE ANTIQUES ROADSHOW – APPRAISAL IS THE KEY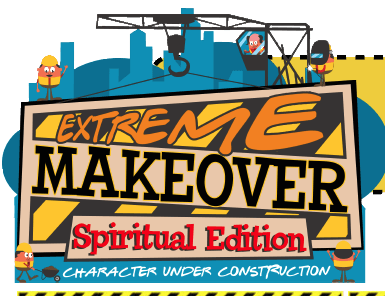 Have you ever watched the "Antiques Roadshow?" I'll admit I have paused, on a few occasions, to see what the fuss is all about. Personally I don't get it. Paying lots of money for other peoples old stuff? What foolishness. Or is it? I look at these items and I see them and make a judgment…junk. However, someone skilled in appraising antiques looks at the same items and makes a very different judgment. I think there is a lesson for us here. Scripture tells us that the things of God, God's Word, are foolishness to the "natural man" or the unbeliever. Does this mean that they can't understand the words?
Does it look like Greek to them? I've heard complete heathens articulate the gospel message very clearly, so that cannot be what God meant. So what is it?
Download Lesson 1 – The Appraisal
– – –
ABOUT FAMILY QUEST: At Reston Bible Church, we firmly believe that parents are a child's first and most important spiritual leader.  In order to support you that mission, we have created a parent devotional and some discussion starters to go along with each lesson your grade school age children are learning at Quest on Sundays. Our hope and prayer is that this material will help you to engage with your children around the topics they are learning on Sunday mornings, answer their questions, go deeper with them, and find real, day-to-day applications. We are honored to be able to partner with you in the critical task of sharing Christ with the next generation.