Family Quest: Extreme Makeover, Spiritual Edition – Section 1, Lesson 2

LESSON 2: CHRISTIAN WITNESSING – SHARE SIMPLY, AS A CHILD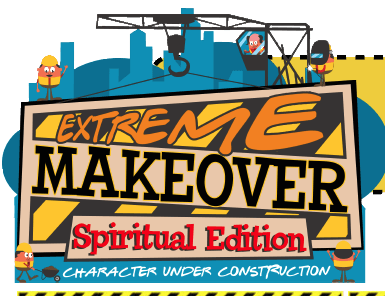 This week we will be helping the kids understand what it means to witness in word. We'll talk about the simple gospel message and we'll talk about testifying to Christ in our lives. This is the kind of spiritual maturity we should all be praying for in our Quest kids.
Christian witnessing is merely sharing our heartfelt faith in Christ – what He's personally done to change our individual lives! We're not called to argue or debate anyone into heaven. We're merely called to share! As in the courtroom, we're called to be a witness for the Gospel, not the lawyer, judge or jury… Leave that up to God! – Author unknown
Download Lesson 2 – Christian Witnessing
– – –
ABOUT FAMILY QUEST: At Reston Bible Church, we firmly believe that parents are a child's first and most important spiritual leader.  In order to support you that mission, we have created a parent devotional and some discussion starters to go along with each lesson your grade school age children are learning at Quest on Sundays. Our hope and prayer is that this material will help you to engage with your children around the topics they are learning on Sunday mornings, answer their questions, go deeper with them, and find real, day-to-day applications. We are honored to be able to partner with you in the critical task of sharing Christ with the next generation.