Family Quest: Extreme Makeover, Spiritual Edition – Section 1, Lesson 1

LESSON 1: CAN I GET A WITNESS?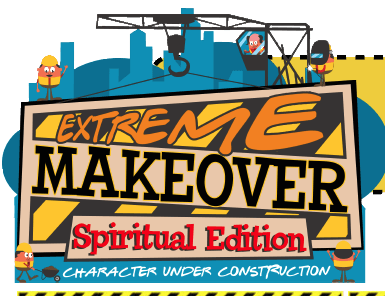 What makes for an effective witness in a court of law? Honesty, consistency, clarity, genuineness and the power to convince. Before you testify to what the Lord has done for all who would believe and for you personally, ask yourself the following questions:
Am I honest about what my condition was before Christ and the struggles with sin and trials that I still experience? Is there a consistency between my words and the testimony of my life? Do I speak the truth of Christ clearly, not with fancy words but as one who has first hand knowledge of the gospel? Do I speak the truth like a real person would or am I stilted and canned like I'm reading from a tract? If you answered yes to these questions you may think you've got everything it takes to be an effective witness. Think again!
Download Lesson 1 – Can I Get a Witness?
– – –
ABOUT FAMILY QUEST: At Reston Bible Church, we firmly believe that parents are a child's first and most important spiritual leader.  In order to support you that mission, we have created a parent devotional and some discussion starters to go along with each lesson your grade school age children are learning at Quest on Sundays. Our hope and prayer is that this material will help you to engage with your children around the topics they are learning on Sunday mornings, answer their questions, go deeper with them, and find real, day-to-day applications. We are honored to be able to partner with you in the critical task of sharing Christ with the next generation.