Family Quest: Extreme Makeover, Spiritual Edition – Unit 3 Intro

UNIT 3 INTRODUCTION: THE GREAT CLAIM BEFORE THE GREAT COMMANDMENT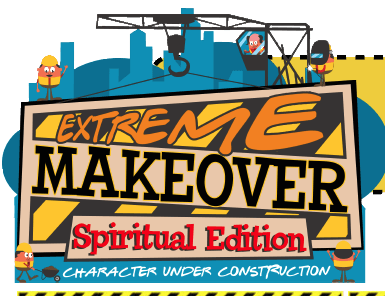 The Command: "Hello, my name is Private Joe Smith, US Army. I am commanding you all to risk your families, your reputations, and your very life by carrying out this mission I've thought up."
The Response: "Say what?! Who do you think you are? How do I know this mission has even been authorized? I wouldn't risk my pocket change following a command like that."
At least that's how I would respond. How about you? How can you follow someone with no authority to lead in the first place? Now let's go to the risen Jesus and the disciples on that mountain in Galilee.
Download Unit 3 Intro
– – –
ABOUT FAMILY QUEST: At Reston Bible Church, we firmly believe that parents are a child's first and most important spiritual leader.  In order to support you that mission, we have created a parent devotional and some discussion starters to go along with each lesson your grade school age children are learning at Quest on Sundays. Our hope and prayer is that this material will help you to engage with your children around the topics they are learning on Sunday mornings, answer their questions, go deeper with them, and find real, day-to-day applications. We are honored to be able to partner with you in the critical task of sharing Christ with the next generation.