Family Quest: Extreme Makeover, Spiritual Edition – Section 3, Lesson 3

LESSON 3: "I WENT THE EXTRA MILE"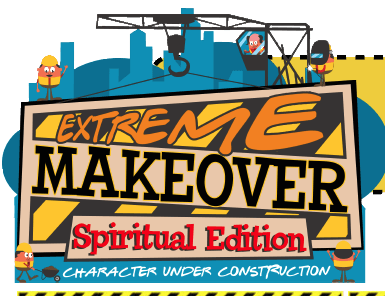 Several years ago I ran in the annual Army 10-Miler in DC. I signed up for 10 miles and I trained for 10 miles. What happened instead was a race diversion, because of a bomb scare, and I, along with 20,000 other runners, ended up going 11.5 miles. When asked to run 10 we ran 11.5 instead. Ok. That's not exactly what Jesus was talking about in His most famous sermon (Matt 5). So what was He getting at? Love your enemies, do good to those who persecute you, if someone forces you to go a mile, go with him two miles. Say what? This is crazy talk, Jesus. That's just not feasible. He clearly hasn't kept up with the latest personal assertiveness seminars. Get ahead by standing up for yourself. That's the American way.
We started out this section looking at how we can love our neighbors in the family, and in the church. Most recently, as we discussed our neighbor in the world, we first looked at the sinner and then the defenseless. So far so good.
Download Lesson 3 – Love Your Enemies
– – –
ABOUT FAMILY QUEST: At Reston Bible Church, we firmly believe that parents are a child's first and most important spiritual leader.  In order to support you that mission, we have created a parent devotional and some discussion starters to go along with each lesson your grade school age children are learning at Quest on Sundays. Our hope and prayer is that this material will help you to engage with your children around the topics they are learning on Sunday mornings, answer their questions, go deeper with them, and find real, day-to-day applications. We are honored to be able to partner with you in the critical task of sharing Christ with the next generation.