Family Quest: Extreme Makeover, Spiritual Edition – Section 3, Lesson 2

LESSON 2: THE WEIGHTIER MATTERS OF THE LAW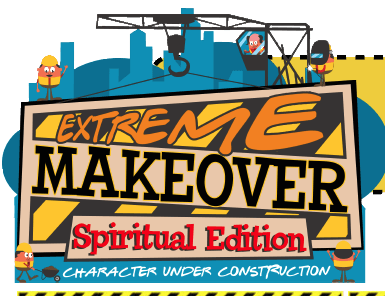 "You give a tenth of your spices—mint, dill and cummin. But you have neglected the more important matters of the law—justice, mercy and faithfulness. You should have practiced the latter, without neglecting the former." – Jesus the Christ
Think back to your days on the school yard. What was the law of the jungle? The weak kid, the overweight kid, the kid dressed poorly, the different kid, was ignored at best and in many cases the object of abuse. If you're like me you might be feeling some shame right now as you think back on those times. Good. Now let's help our children be "other than" when it comes to their treatment of the defenseless and needy.
Download Lesson 2 – Matters of the Law
– – –
ABOUT FAMILY QUEST: At Reston Bible Church, we firmly believe that parents are a child's first and most important spiritual leader.  In order to support you that mission, we have created a parent devotional and some discussion starters to go along with each lesson your grade school age children are learning at Quest on Sundays. Our hope and prayer is that this material will help you to engage with your children around the topics they are learning on Sunday mornings, answer their questions, go deeper with them, and find real, day-to-day applications. We are honored to be able to partner with you in the critical task of sharing Christ with the next generation.