Family Quest: Extreme Makeover, Spiritual Edition – Section 3, Lesson 1

LESSON 1: BEING DOCTORS WHO MAKE HOUSE CALLS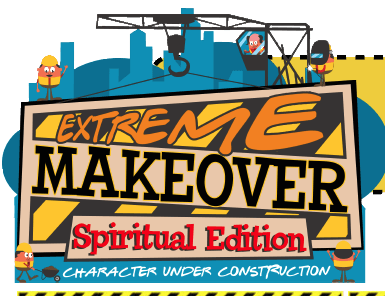 What if Jesus had stayed in the temple courts or the synagogue teaching? What if He never ventured out into the community, never called old Zach down from the tree, never ate with tax collectors and sinners, never touched the sick and hurting? Why don't doctors make house calls these days? I'm not sure, but wouldn't it be interesting if suddenly people stopped going to a doctors office or hospital when they were ill?
What if they thought that was the last place to go to be healed? How long would it take for the docs to begin making house calls again? Not long I suspect. Is the church today, the body of Christ the great Physician, staying in the hospital building waiting for the sick to show up? Or, worse yet, staying in the hospital talking about the remedy but secretly hoping that the sick stay away?
Download Lesson 1 – House Calls
– – –
ABOUT FAMILY QUEST: At Reston Bible Church, we firmly believe that parents are a child's first and most important spiritual leader.  In order to support you that mission, we have created a parent devotional and some discussion starters to go along with each lesson your grade school age children are learning at Quest on Sundays. Our hope and prayer is that this material will help you to engage with your children around the topics they are learning on Sunday mornings, answer their questions, go deeper with them, and find real, day-to-day applications. We are honored to be able to partner with you in the critical task of sharing Christ with the next generation.