Family Quest: Extreme Makeover, Spiritual Edition – Section 2, Lesson 2

LESSON 2: FORGIVENESS AND PRAYER – A LIFE-GIVING COMBINATION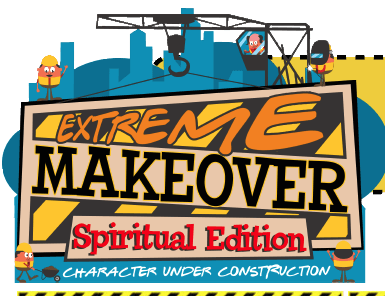 The church is made up of people, and as people being transformed into the image of Christ we are by definition not finished products. This leaves us open to mistakes or offenses committed against one another. The question is not whether we offend one another but rather when it happens how do we respond in a way that is not of this world? Forgiveness and prayer.
his is the model we have in Christ. If we behave as the world behaves we diminish our witness to the lost, inflict pain on the body of Christ, and damage our own walk with the Lord. As we take a look at the topic of forgiving one another and praying for one another, take personal inventory of your relationships in the church. Are you actively praying for those with whom God has brought you into relationship within the body?
Download Lesson 2 – Forgive and Pray
– – –
ABOUT FAMILY QUEST: At Reston Bible Church, we firmly believe that parents are a child's first and most important spiritual leader.  In order to support you that mission, we have created a parent devotional and some discussion starters to go along with each lesson your grade school age children are learning at Quest on Sundays. Our hope and prayer is that this material will help you to engage with your children around the topics they are learning on Sunday mornings, answer their questions, go deeper with them, and find real, day-to-day applications. We are honored to be able to partner with you in the critical task of sharing Christ with the next generation.