Family Quest: Extreme Makeover, Spiritual Edition – Section 1, Lesson 3

LESSON 3: LOVING YOUR FAMILY AS CHRIST LOVES THE CHURCH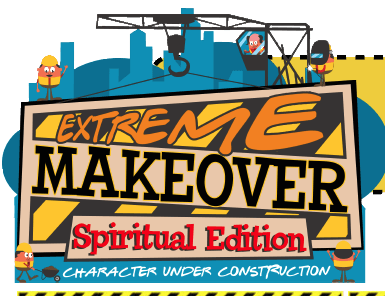 As we started this section on loving our neighbor in the family, or "Family Ties," we focused on how, in His wisdom, God created for us a physical picture of the spiritual family He had in mind for all who would call on the name of Christ. We've also looked at how that earthly family, whether biological or adopted, is a training and proving ground – bettering God's children for life with our spiritual brothers and sisters.
This week we'll discuss caring for our earthly family, placing priority on them, and setting them before ourselves. This is yet another mirror image of what we'll discuss in our next section, loving your neighbor in the church…God's family. I pray that as you prepare this week you will take time to consider the relationships you maintain with your siblings and other relatives. How is Christ reflected in those relationships? For me, these questions have been convicting, comforting, and inspiring at the same time. Hopefully you will be challenged by God's word as well.
Download Lesson 3 – Caring for Your Family
– – –
ABOUT FAMILY QUEST: At Reston Bible Church, we firmly believe that parents are a child's first and most important spiritual leader.  In order to support you that mission, we have created a parent devotional and some discussion starters to go along with each lesson your grade school age children are learning at Quest on Sundays. Our hope and prayer is that this material will help you to engage with your children around the topics they are learning on Sunday mornings, answer their questions, go deeper with them, and find real, day-to-day applications. We are honored to be able to partner with you in the critical task of sharing Christ with the next generation.